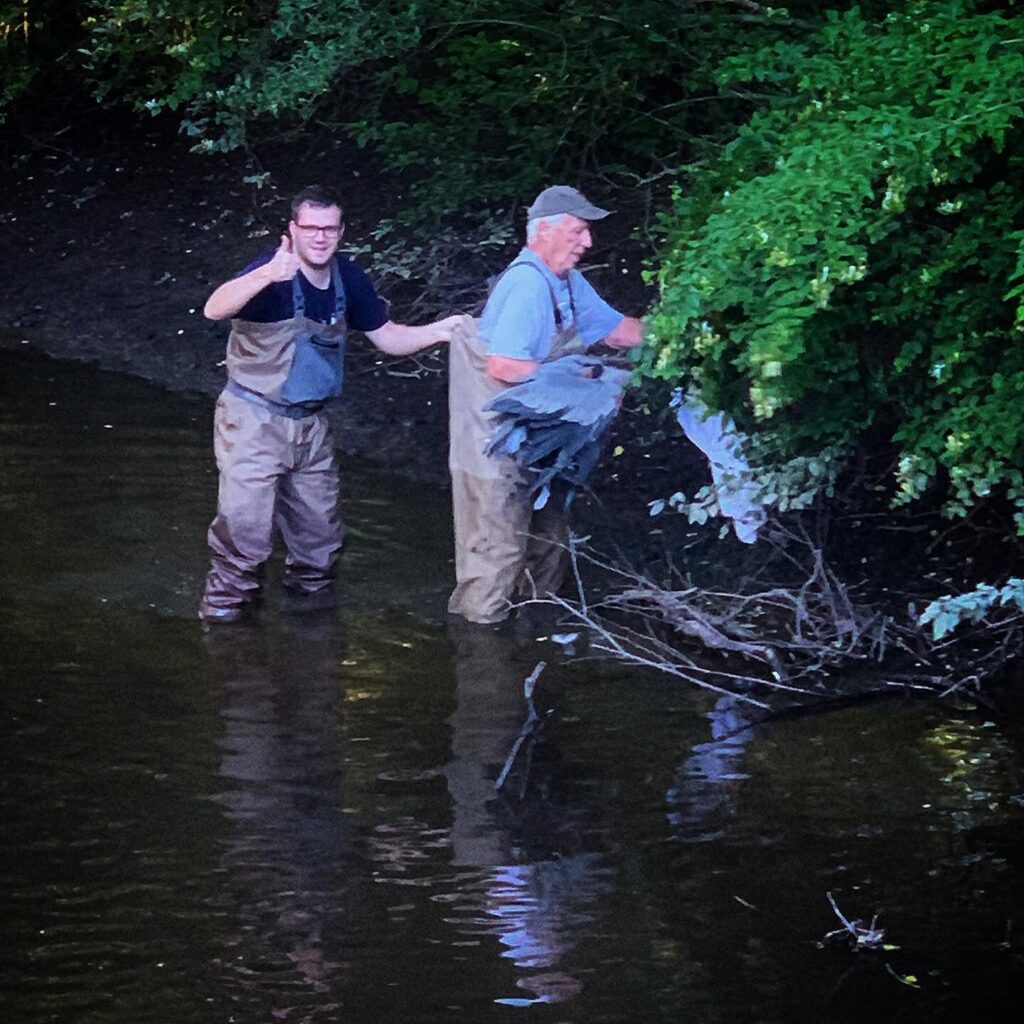 Long Hill Saves Blue Heron 
A Blue Heron that was tangled in fishing line with an insured wing was rescued recently by a team that included the Long Hill Police, First Aid Squad, Animal Control, Millington Volunteer Fire Company and the Long Hill Fire Department.
The bird was freed and transported to The Raptor Trust to treat its injuries.
The Raptor Trust, located in Millington on White Bridge Road, bordering the Great Swamp National Wildlife Refuge, provides free medical care to all species of wild birds since 1983. The Trust has a fully equipped medical infirmary, including an intensive care wing. The Raptor Trust provides care for approximately 50% of all birds and 25% of all wildlife admitted to rehabilitation centers in New Jersey. For more information visit theraptortrust.org.