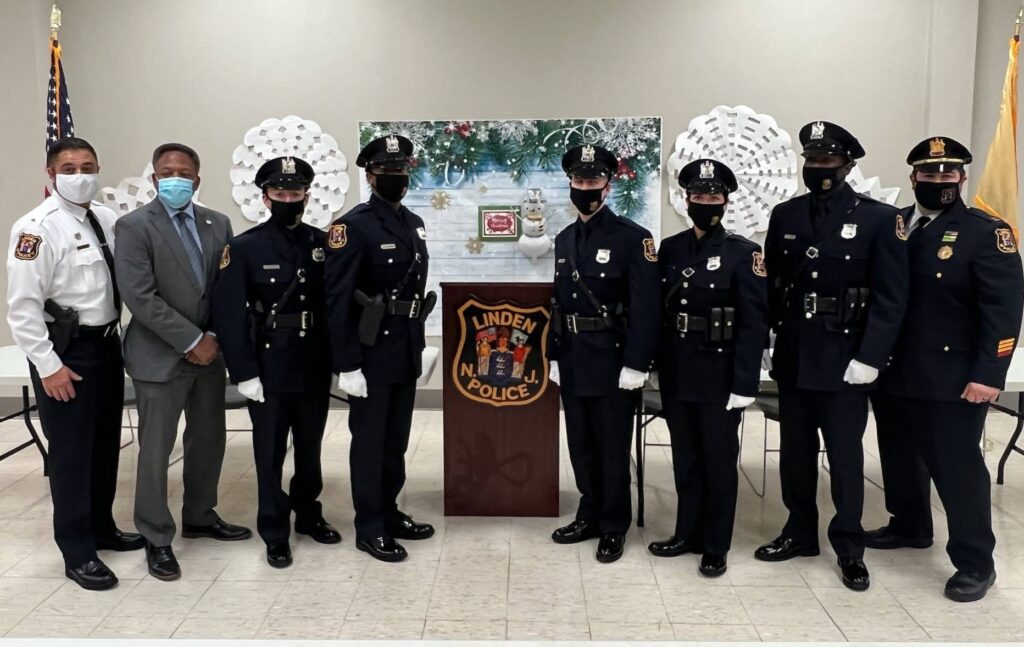 Linden Police Department Update
Linden Police Department
The Linden Police Department proudly added five new officers to the ranks. Officers Rahmell Brown, Jillian Iazzetta, Victorson Jerome, Luis Landy, and Connor Pirozzoli successfully completed their training at the John H. Stamler Police Academy and were officially sworn in during a private ceremony on December 20, 2021.
"Thirty-nine officers have now graduated from the Police Academy and joined our ranks since I became Chief in 2017," said Police Chief David Hart. "We are grateful to the Mayor and members of the City Council who continue to support and appropriate funds to hire and properly train our Police Department."
During a separate ceremony, Investigator John Halkias was promoted to the rank of Sergeant on December 28, 2021. John joined the department in 2012, and was most recently assigned to the Traffic Bureau. John is currently assigned as a Field Supervisor in the Patrol Division. His promotion was made possible by the retirement of Det/Sgt Joe Birch. Joe retired on December 1, 2021 after 24 years of service with the Police Department.
Congratulations to all, and good luck!
Photos by Linden Police Department