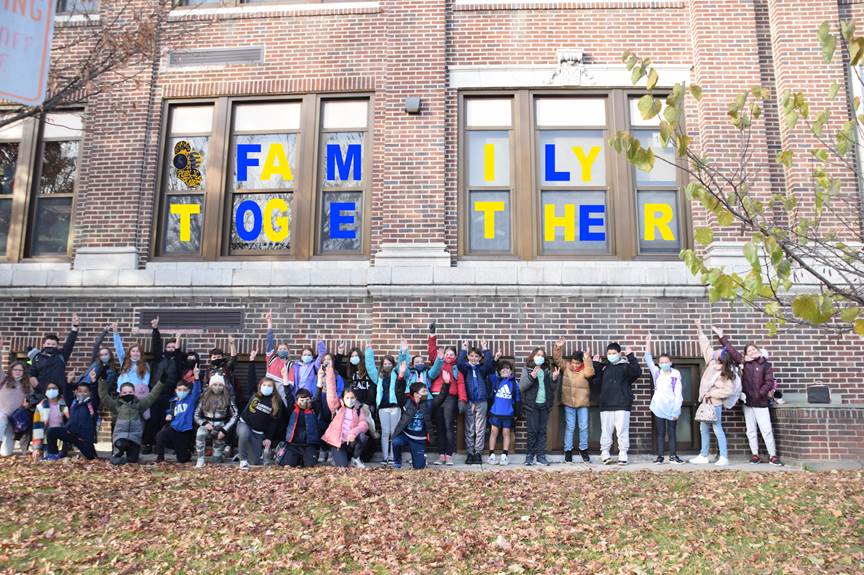 TOGETHER EVERYONE ACHIEVES MORE
Students in Mrs. Carol Del Conte's 5th grade language arts classes brainstormed and created a message that they wanted to share with their community. In a beautiful demonstration of the spirit of togetherness that pervades Lincoln School in Garwood, students gesture toward the message of "FAMILY" posted on their classroom windows.
Students are often reminded that—TOGETHER with each other, and the staff–they are members of the Lincoln School family, and that "Together Everyone Achieves More".
Photo by Garwood Public Schools