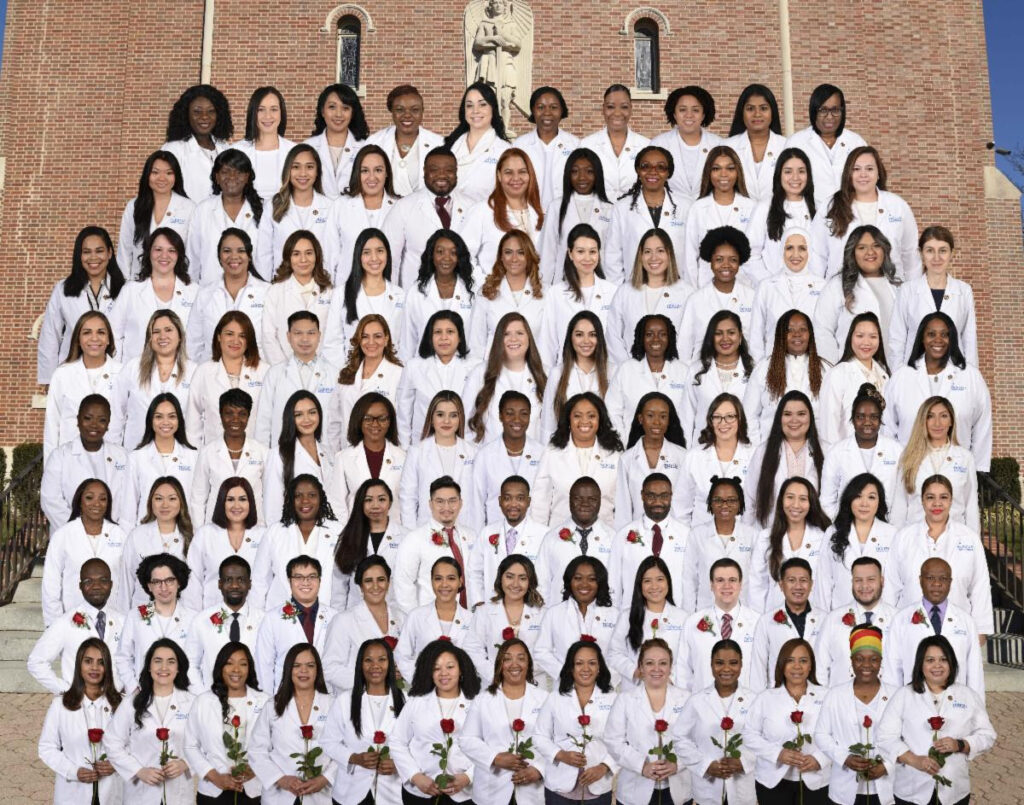 New Nurses Graduate Trinitas
One hundred and six students received their nursing diplomas from the Trinitas School of Nursing on January 21st, including Westfield resident Lauren P. Worthington.
"Trinitas School of Nursing is a National League for Nursing Center of Excellence in Nursing Education for the fourth time," said Dr. Roseminda Santee, Dean of the Trinitas School of Nursing, which is affiliated with Union County College, and also awards Associates in Science Degrees to the graduates. "I have data to show that the enrollment and applications to the School of Nursing have increased. And during the pandemic, it did not falter. It continued increasing. You would think that people would no longer be interested. Instead, they go forward. We are very proud of our class of January 2021, and our faculty and staff, for doing this professional work during a very challenging situation and practicing all precautions including screening, social distancing, handwashing, and masking."
Trinitas School of Nursing, operated jointly by Trinitas Regional Medical Center and Union County College, currently holds full accreditation from the Accreditation Commission for Education in Nursing (ACEN), and the New Jersey State Board of Nursing. The National League for Nursing has awarded the School of Nursing a fourth designation as a Center of Excellence in Nursing Education status for the years 2015 – 2024 for Creating Environments that Enhance Student Learning and Professional Development. The School also holds a 20-year, 40-class national licensing examination (NCLEX) passage rate of 86.30% on first writing. For more information about Trinitas School of Nursing, visit www.trinitasschoolofnursing.org.