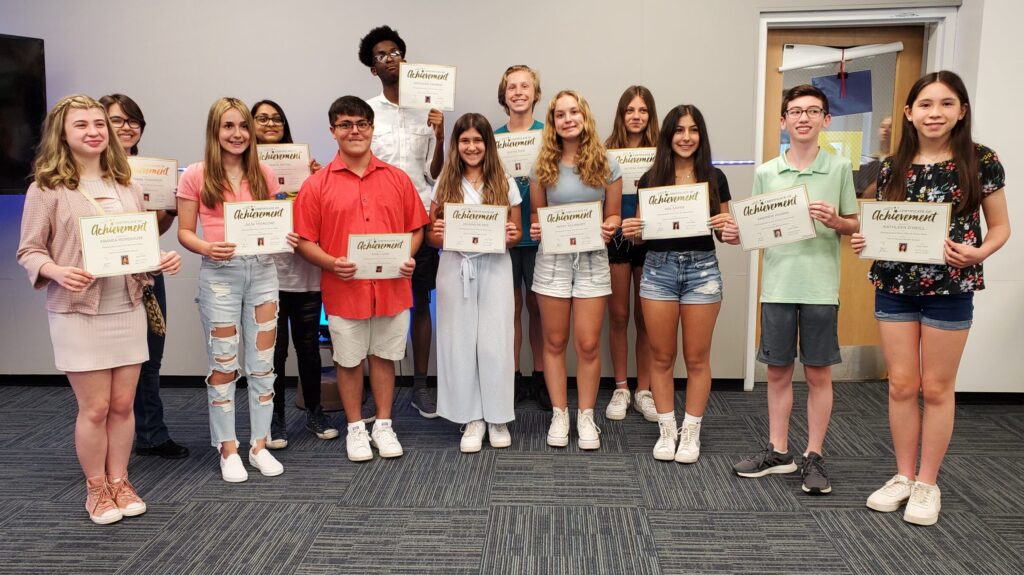 Distinguished Honor Roll Students
Clark Public Schools
The following eighth grade students were honored at the Carl H. Kumpf Middle School Distinguished Honor Roll Luncheon on Thursday, June 9th: Juliana DeDeo, Ayotunde Fagbemi, Alyssa Griffin, Andrew Hoang, Erie Lugo III, Vanya Mittal, Amanda Morehouse, Kathleen O'Neill, Avery Salisbury, Ava Savvis, Aryana Tasharofi, Julia Troncone, and Justin Zdeb.
School Board members, Superintendent Grande, Principal Rick Delmonaco, Assistant Principal Amanda Clarke, administrators, teachers, parents, and students were all in attendance.
The eighth grade students honored all achieved Principal's List or Honor Roll every marking period while at Kumpf. Superintendent Edward Grande and Principal Rick Delmonaco congratulated the students on their achievements. Each student received a certificate.
Photo by Clark Public Schools