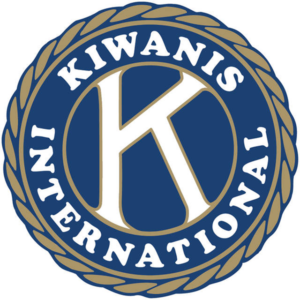 Chatham and Madison Outstanding Key Club Members Named at Kiwanis Meeting
The Kiwanis Club of the Chathams/Madison was proud to present the award for Outstanding Key Club Member at their February 26th meeting.
The Chatham High School Key Club awarded Katie Eveleth as their outstanding Key Club member. The last three years, Katie easily completed her 36 hours of volunteer work while also pursuing higher levels of involvement each year. She became a Key Club member freshman year, and has since been prompt, dependable, and willing to help wherever she could. Often the captain of Key Club events, she served as the liaison between the community and the volunteer students. Her responsibilities kept her in charge of all member responsibilities, reporting, and keeping track of points earned by members. Katie was also elected the Vice President of the club for her junior and senior year. These last two years have included the club preparing over 80,000 ready-to-heat meals for food pantries, car washes which have raised over $2,000 in a month! Katie's responsibility and true caring are the attributes that she will take with her in whatever she pursues next.
The Madison High School Key Club awarded Madeline Yost as their outstanding Key Club member. Maddie has been active in the Key Club all 4 years, handling CMRF sheets and correspondence with the club's Lt. Governor. She engages all members at meetings, leading by example with enthusiasm and her warm personality. She's appeared on WDHA 101.5 radio, MadTV – the high school TV station, and in the Madison Patch for the Student Change Hunger food drive. Madison High School is receiving the District 5 award for Students Change Hunger, in large part due to her strong persistence in encouraging donations. She's also gathered students to collect monetary donations for the food bank, socks for the homeless, and distributing chocolate roses for the Valentine's Day fundraiser. On top of this, Maddie participates in varsity sports among other extracurricular activities, yet always makes the Key Club a priority. The club is grateful to have her as a board member and club leader.
The Kiwanis Club Meetings are held at Charlie Brown's Steakhouse in Chatham, and are always open for guests! Any inquiries feel free to reach out to Justin Montanaro at jmontanaro@pineacresrehab.com
Submitted by Justin Montanaro