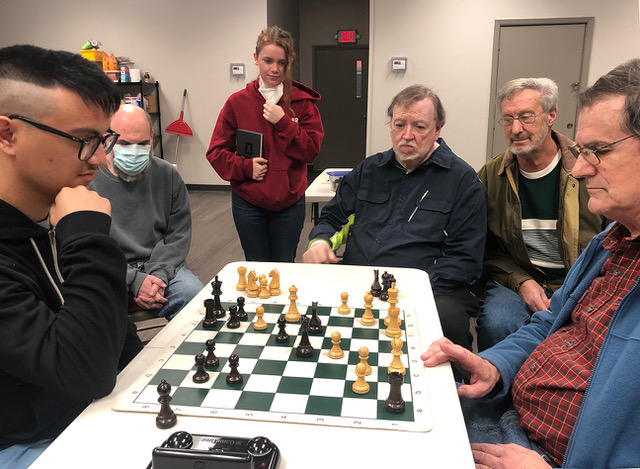 Kenilworth Chess Club
The Kenilworth Chess Club resumed meeting on November 11, 2021, after twenty months of being closed due to the Covid-19 restrictions.
Club President Jack McCorkell of Cranford held a "Welcome Back Tournament" to celebrate. The casual unrated tournament excited members, and even some new arrivals, who were itching to play "over the board" again. The three-week tournament ended in a tie for first place between Hanna Malko of Clark and Joe Renna of Cranford.
The club was formed in 1972 amid the chess craze in America spearheaded by Bobby Fischer's march to the world championship. For 45 years the club was a force to be reckoned with as its member roster included many Master level players, including state champions.The club has a reputation for being friendly and accommodating. It welcomes non-members with no obligation or cost. It's a place where beginners can learn in a casual setting without being intimidated. Strong players are generous with their time in analyzing and giving instruction.
The club's website, kenilworthchessclub.org, is well read and features an award-winning blog by Michael Goeller and other instructional features.
Players are welcome to just pop into the Kenilworth Chess Club with no formalities every Thursday evening at 8 p.m. at the Kenilworth Community Center located next to Kenilworth Borough Hall on the Boulevard and the corner of 24th Street.