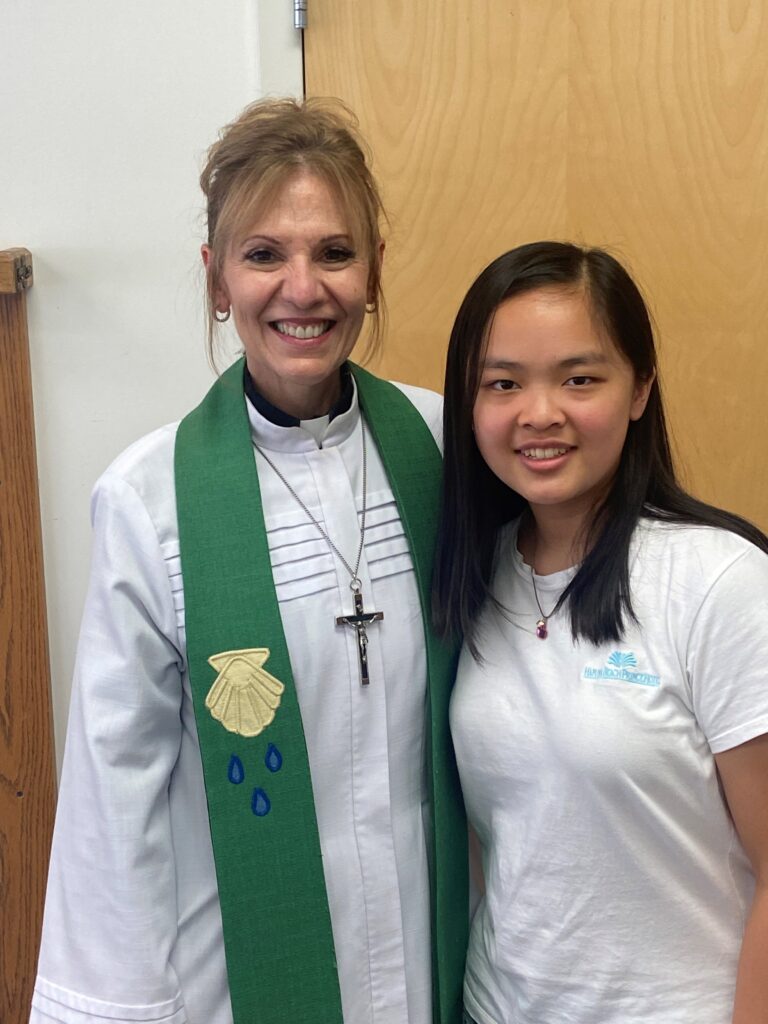 Josie Kwan Awarded Faith Lutheran Scholarship
Submitted by Larry Holt
Josie Kwan of Berkeley Heights has been awarded the Franklin and Elsie Nelson Scholarship of Faith Lutheran Church in New Providence for the academic year, 2021-2022.
Miss Kwan will be entering her sophomore year at Susquehanna University in Selinsgrove, PA. She is majoring in Special Education. Two experiences have inspired Miss Kwan's choice of major.
During three summers, while in high school at Governor Livingston, Miss Kwan was part of a group from Faith that went to Cosby, Tennessee, an impoverished town in the Appalachian Mountains, to conduct a camp for children, ages three through fifteen. Miss Kwan's second inspiration began while she worked at a childcare center. She briefly worked with a boy with autism. He inspired Miss Kwan to take the class introduction to special education at Governor Livingston where she received more exposure to students with special needs.
During the next academic year, Miss Kwan will be a Resident Assistant for Susquehanna freshmen. She will also be a member of the freshman orientation team. She is a member of the Pinky Swear club, whose name comes from two persons linking their pinkies to signify that a promise has been made. The promise of the club is to raise awareness of childhood cancer and support the children and their families. Miss Kwan is the Public Relations Officer on the executive board of Pinky Swear.
She is part of a group from Faith, who tutors immigrant children from Central and South America at St. Stephan's Grace Lutheran Church in Newark. Before the pandemic, she made different colored bracelets for each of the children.
At Governor Livingston High School, Miss Kwan was the Business Manager for the yearbook and the Boys Fencing Manager.
The Franklin and Elsie Nelson scholarship was established twenty-seven years ago by Franklin Nelson, a long-time member of Faith. The scholarship is given to a member of the church, who is pursuing a degree at a Lutheran college or university.
The pastor of Faith is Rev. Jane McCready. It is located at 524 South Street in New Providence. The phone number is 908-464-5177. The web site is famfaith.org.