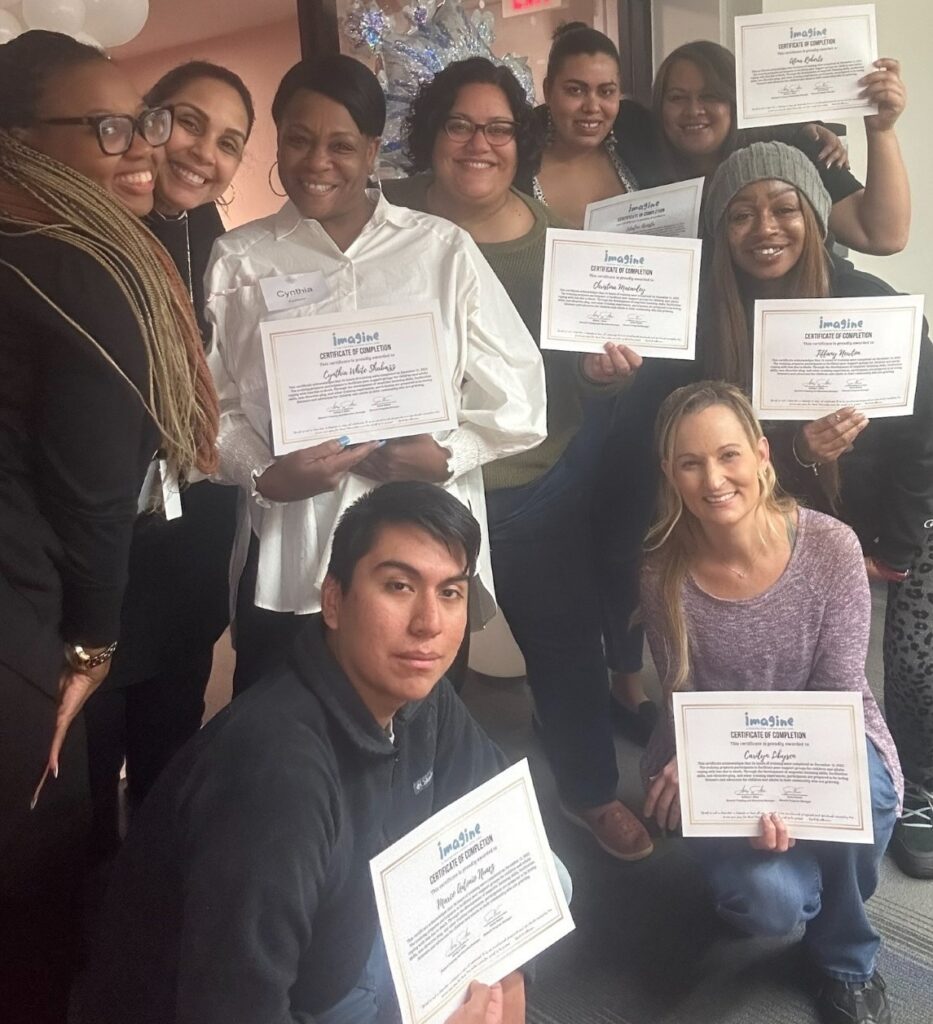 Imagine Welcomes New Facilitators
Recently, Imagine, A Center for Coping with Loss staff members Sonia Nunez, Newark Program Manager and Ashley S. Allen, Newark Training and Education Manager trained a wonderful new team of facilitators who will join our rapidly growing Newark Night of Support. Many of the new facilitators will be facilitating Imagine's groups that meet at the Boys and Girls Club in Newark. Our new volunteers spent three full days training in the Teach for America (TFA) headquarters in Newark and we're so grateful to TFA for sharing their beautiful space with us! During the training, our new volunteers had an opportunity to share their grief experiences and receive support from one another while learning facilitation and companioning skills. We're so happy to welcome this amazing group to our team of volunteer facilitators!
If you're interested in joining the Imagine community as a volunteer facilitator at either our Newark or Mountainside location, the best way to start is with a tour. Please visit our website at imaginenj.org to sign up for an upcoming tour and join our wonderful volunteer team!
Imagine is a 501c3 nonprofit that offers free year-round grief support groups for children ages 3-18 and young adults 19-30 who are coping with a loss due to death. Concurrently, support groups are available for the parents and guardians of the children in the groups and are offered in English and Spanish. Imagine also offers grief and loss education and training to the community. For more information please contact Imagine at 908-264-3100 or info@imaginenj.org.
Courtesy photo