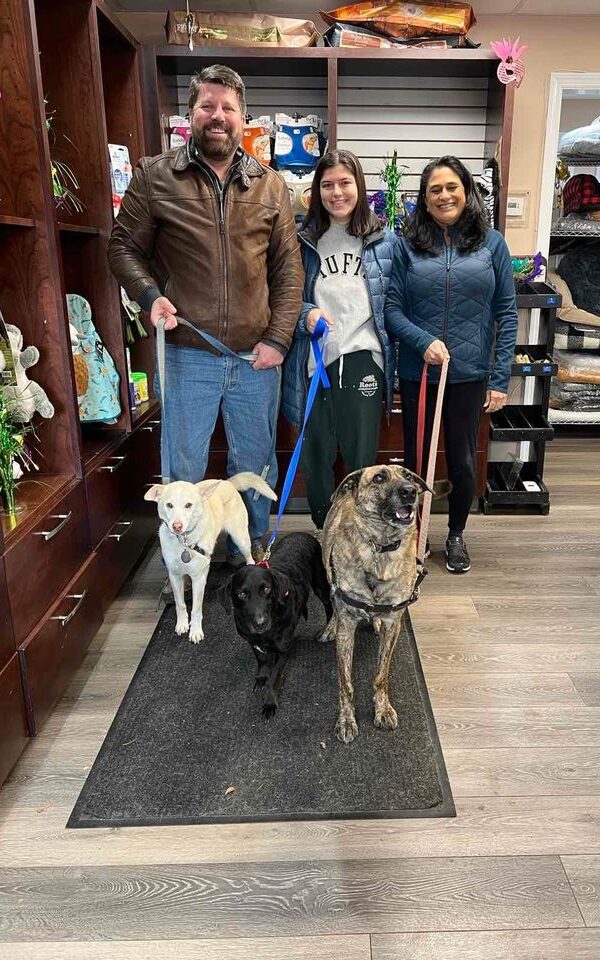 Home for Good 10,000th Adoption
Home for Good Dog Rescue
At Home for Good Dog Rescue, we recently celebrated an incredible milestone – Saving 10,000 dogs from the brink of death in just 11 short years. Each rescued dog is unique and has its own special "tail" to tell. Meet Rexy and lean into his miraculous journey as he becomes our 10,000th adoption. This poor soul lived the entirety of his 7-year life confined to an outdoor wire pen with no human contact, love and affection, playtime, or snuggles. His human captors failed him miserably, and his forlorn eyes truly reflected a lifetime of cruelty, mistrust, and hopelessness.
Since his perilous rescue by Home for Good in 2021, we've seen his transformation from just 'existing' without proper nutrition, medical care, or being protected from the harshness of the outside elements, to knowing what it's like to be loved, sleep in a warm plush bed, enjoy tasty treats, and receive endless cuddles. Remarkably, Rexy has no remnants of the extreme cruelty that he endured, and from which he survived.
Home for Good Dog Rescue is 100% foster-based and this is why. With the help of his canine foster siblings, he began to gain confidence and how to trust. Prior to his rescue, Rexy had never felt the gentle hand of a human. Through the patience and perseverance of his foster family, Rexy has developed into the devoted dog he is today. He is affectionate, playful, and eager to please.
For more information on how you can become a foster family for a deserving pup like Rexy, please visit homeforgooddogrescue.org/foster
About:
Home for Good Dog Rescue is a 100% foster-based, non-profit 501(c)(3) dog rescue established in 2010 in Summit, New Jersey with offices in Berkeley Heights. We socialize, care for, and provide them life-saving medical care at our property in Aiken, South Carolina, transport them to our rescue in New Jersey, and nurture them in our network of foster families while they await adoption into loving homes – giving them a second chance at life.