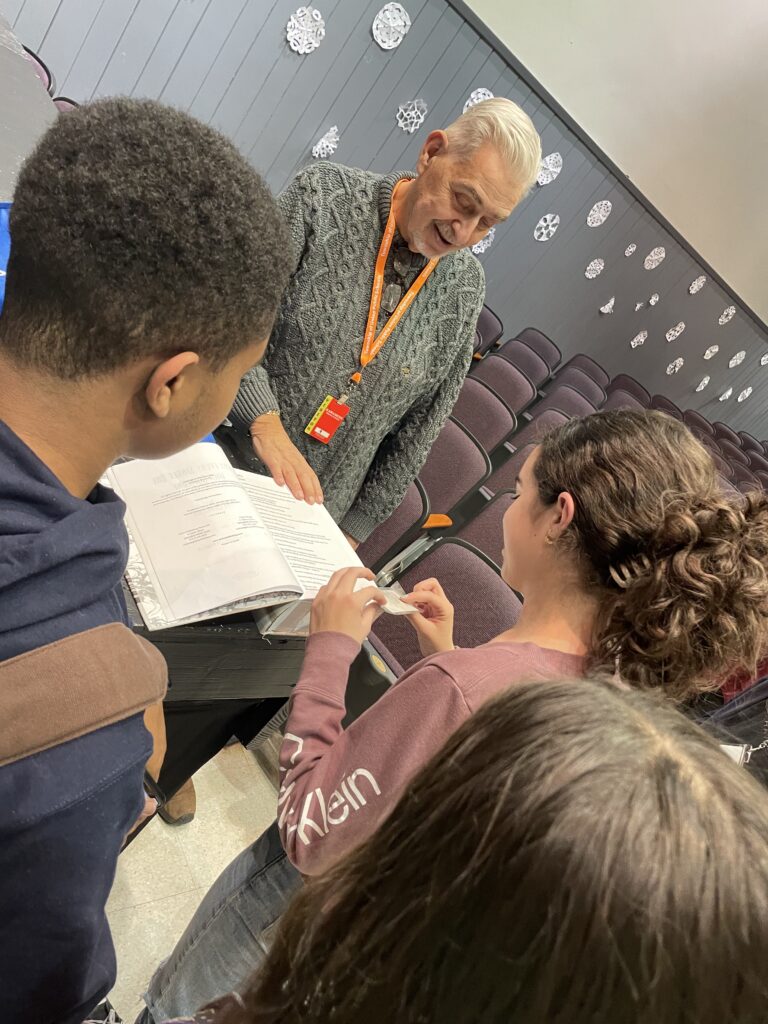 Holocaust studies at Kawameeh Middle School
Township of Union Public Schools
On Thursday, January 19, 2023, Kawameeh Middle School in Union, NJ welcomed Dr. Victor Borden to speak to 8th grade English Language Arts classes. Dr. Borden shared the story of his parents' escape during the Holocaust from Poland to the Soviet Union and later their immigration to the United States. The visit was organized by the 8th grade ELA teachers as part of their Unit 2 study of the Holocaust, which centers around the essential question: How do we remember the past? The event was held in collaboration with the Kean University Holocaust Resource Center.
Dr. Borden's powerful and personal account of his parents' journey provided students with a unique perspective on the Holocaust and the importance of remembering the past. The students listened attentively as Dr. Borden spoke of the challenges his parents faced and the sacrifices they made in order to survive. In order to help students visualize the overwhelming number of Jewish deaths during the Holocaust, Dr. Borden shared a book titled And Every Single One was Someone that has the word JEW (printed in tiny font) 6 million times. This concrete symbolism really resonated with both students and teachers alike.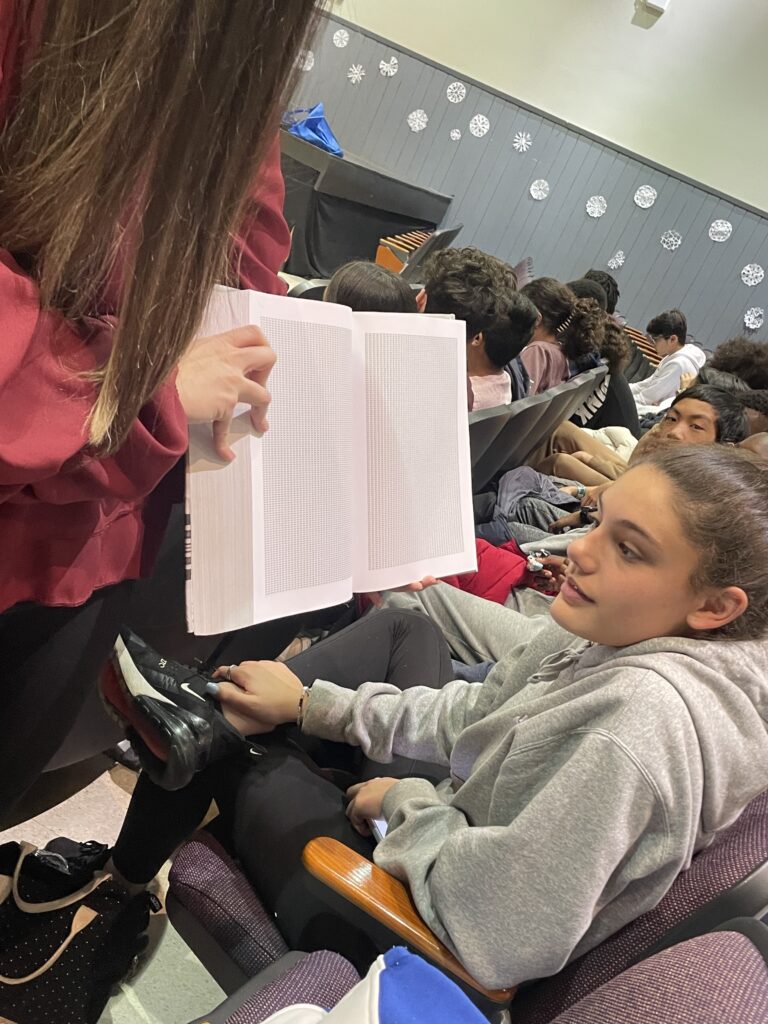 "The Kawameeh Middle School community is so grateful for the opportunity to hear Dr. Borden's story and for the collaboration with the KU Holocaust Resource Center in making this event a reality," said teacher and organizer, Mrs. Nikki Kelly. "Hearing Dr. Borden's personal story of his parents' escape during the Holocaust was a powerful and moving experience for our students. We believe it helped them to realize that even though the events of the Holocaust seem like a distant memory, we are not so far removed from this time period and the generational impact it has had and continues to have on so many people." Student Jordan Brooks commented, "The presentation was moving and I think it's important for people to get involved so that nothing like the Holocaust happens again."
Students are looking forward to continuing their studies of the Holocaust that will conclude with a summative activity on January 27th, Holocaust Remembrance Day.
Photos by Township of Union Public Schools