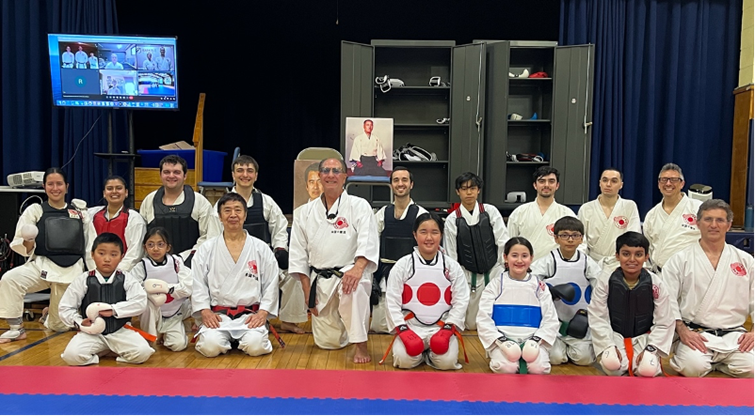 Hartshorn School Goes Global
Millburn Township Public Schools
Students in Hartshorn's karate club are preparing to compete in the Soke Cup International Chito Ryu Karate Championship in Kumamoto, Japan in August of 2023.
To help prepare for the upcoming tournament, guest instructors Koukichi Uchiyama (Renshi, 6th dan) and John Gambino (Shihan, 5th dan) flew in high ranking instructors Martin and Sandra Phillips (Shihan, 5th dans) from the Sunshine Coast, Australia participated via Google Meet, as well as other students from Kentucky.
Hartshorn paraprofessional, Necole Gambino (2nd dan), also participated and is a practicing Chito Ryu member, instructor and competitor. Principal Ken Frattini has been practicing martial arts for 40 years and has been running the Hartshorn Karate Club for 10 years. Hartshorn karate students continue to participate even after they leave Hartshorn! Hartshorn's Karate Club currently includes students from Hartshorn School, Washington School, Millburn Middle and Millburn High School!