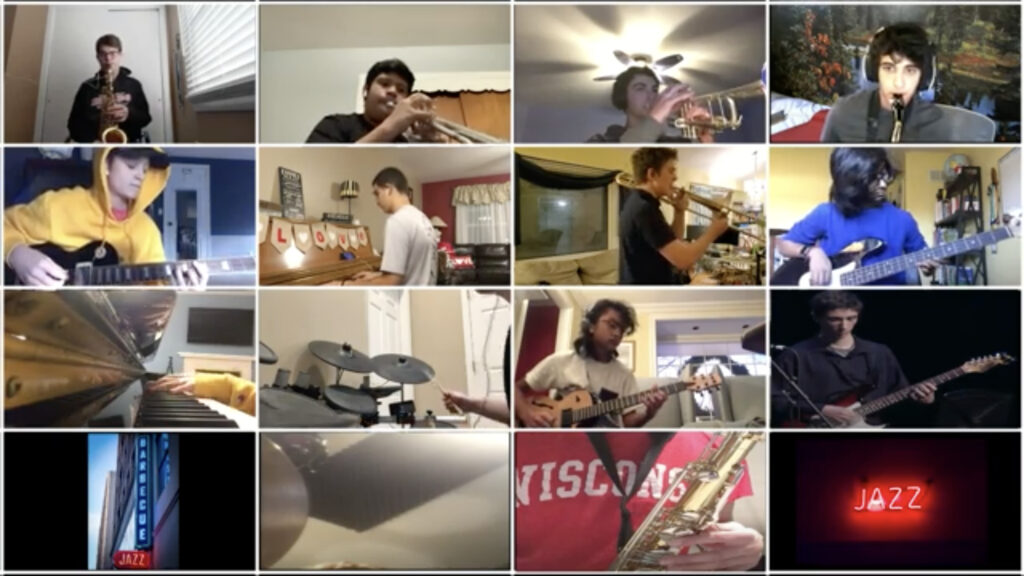 Governor Livingston Virtual Jazz Improv
Music is what brings us together and our Governor Livingston musicians continue to shine (and perform) in spite of any obstacles thrown at them by the pandemic. Since GL was unable to have a winter concert due to the COVID-19 pandemic, the first semester Jazz Improvisation class, under the direction of music teacher Josef Ellis, put together a virtual recording to culminate the semester and to share with the community. Throughout the course, students not only learn how to perform, they also learn how to speak the language of Jazz. For the recording, the students followed a 'click track' since they were unable to record it together as an ensemble.
The first semester of Jazz Improvisation, an elective course offered at GL, consisted of 14 students from across all the grade levels and all at different points in their musical journeys. Throughout the course students work on many different jazz standards and the theory/history behind each tune. According to Mr. Ellis, "We chose "Blue Bossa" for our final performance since it seemed to be a class favorite. I sent the students a 'play-along track' that outlined the layout of the tune. The students then had a few days to make a solid recording for the project. Once they were satisfied with their recording, they sent it over to me. I then compiled the individual videos to make it into a virtual ensemble recording. The whole process from beginning to end took a few days to complete and resulted in the video that we have shared."
Mr. Ellis added, "Working with students during the ever changing pandemic can be difficult at times, but this group of kids was always up for a challenge. Whether we were in person or with each other via zoom, the students always put their best foot forward to create music together. Music is a universal language that binds us all together."
Thank you Mr. Ellis and all of your students for this wonderful and creative performance and for sharing it with all of us.
You can view the performance on the YouTube channel Governor Livingston High School.