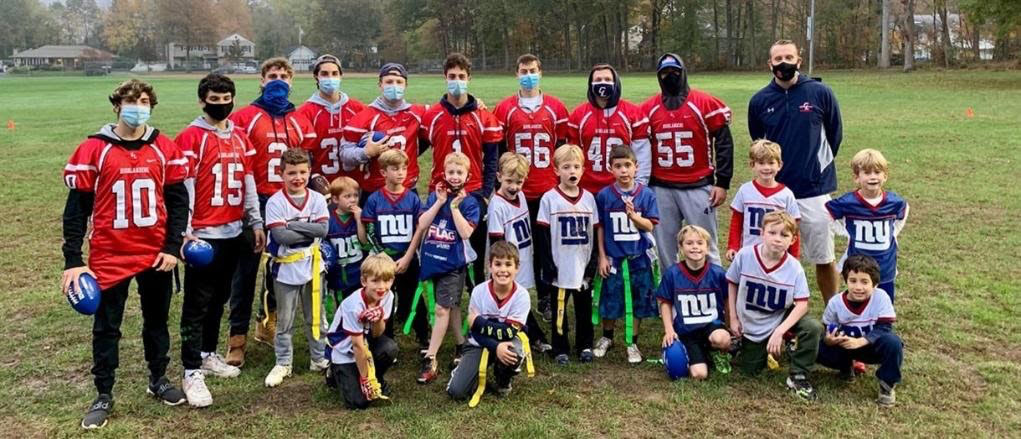 Dan Guyton Named Gatorade Coach of the Week
Submitted by Vicki Baum
Congratulations to Governor Livingston Head Football Coach Dan Guyton along with his players and coaches. Recently, Coach Guyton was named the New York Jets Gatorade Coach of the Week!
Coach Guyton, who also happens to be the current GLHS Educator of Year, has done a great job with the Highlander Football program both on and off the field. Recently he, along with several of his players, stopped by the First and Second Grade Flag Football practice to support the future Highlanders.
While the current Covid outbreak has put the success of their current season on hold, we look forward to seeing them on the field again. Keep up the great work and go Highlanders!
Photo by Berkeley Heights Public Schools