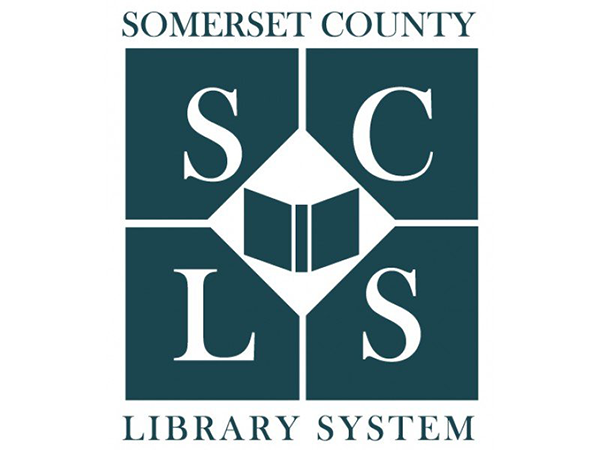 Get Creepy, Kooky, Mysterious, and Spooky at SCLSNJ
"For Halloween lovers, it's the most wonderful time of the year," said Diane Valentine, youth services supervisor. "Crunchy leaves, crisp autumn air, apple cider, jack-o-lanterns, and of course, things that go bump in the night. Whether you're looking for a monster-themed storytime, a costume show-and-tell, or want to jump right in to making DIY zombie supplies— there's a range of programs along the spooky scale for everyone. Join us … if you dare!"
Trick or treat yourself to Halloween programs for youth and families
Starting October 1, SCLSNJ will offer a combination of virtual and in-branch programs for children, families, tweens, and teens. Families will have the opportunity to connect during virtual, interactive spooky and science shows; tweens and teens can explore their creative sides during monster-themed origami crafts at the Somerville branch; and children can participate in fun, Halloween-themed math activities at the Hillsborough branch. "October is a time to connect, explore, share, and discover all things creepy, crawly, and spooky," said Jodie Wilson, youth services librarian. "Treat yourselves to a mix of storytimes, STEAM programs, and an all-around howling good time. SCLSNJ has something to offer everyone of all ages and all fright levels."
For a complete list of programs: sclsnj.libnet.info/events.

Explore kooky and creepy programs:
Ahhhh! It's Shriek Week
New for 2021, the Library System will introduce Shriek Week, a virtual week-long commemoration of Halloween happenings for children, tweens, teens, and families from October 25-30. The thematic week of programming will highlight educational, artistic, and entertaining programs that Library customers can explore from home.
"While 2020-2021 has been a trying time for many, we have collectively managed to find some silver linings in the cloudy skies," said Jen Fitzgerald, youth services supervisor. "One of those silver linings for SCLSNJ has been our virtual programming. We have had the opportunity to collaborate across our 10 different branches and 12 municipalities to provide a wide slate of programming for the children and families in our community, while reaching a broader audience."
Fitzgerald continued, "This is a perfect time of year for virtual programming as I'm sure we can all recall Halloweens where our terrific costumes were ruined by being bundled up in coats or where we were sweltering in our warmly layered costumes due to a surprisingly hot October. In the virtual setting, children and families can be comfortable from their own homes while participating in fun activities with everyday learning opportunities sprinkled in, instead of just another event to pick up additional piles of candy that sit around until the spring."
For a complete list of programs: sclsnj.libnet.info/events.
About Somerset County Library System of New Jersey
Somerset County Library System of New Jersey (SCLSNJ) partners with you to connect, to explore, to share and to discover. Together we enrich lives, expand knowledge and strengthen communities. SCLSNJ branches can be found in Bridgewater, Bound Brook, Hillsborough, Manville, North Plainfield, Peapack & Gladstone, Rocky Hill at Mary Jacobs Memorial Library, Somerville, Warren Township, and Watchung. Additionally, there are two SCLSNJ reading stations in Branchburg and Washington Valley. Visit SCLSNJ.org.