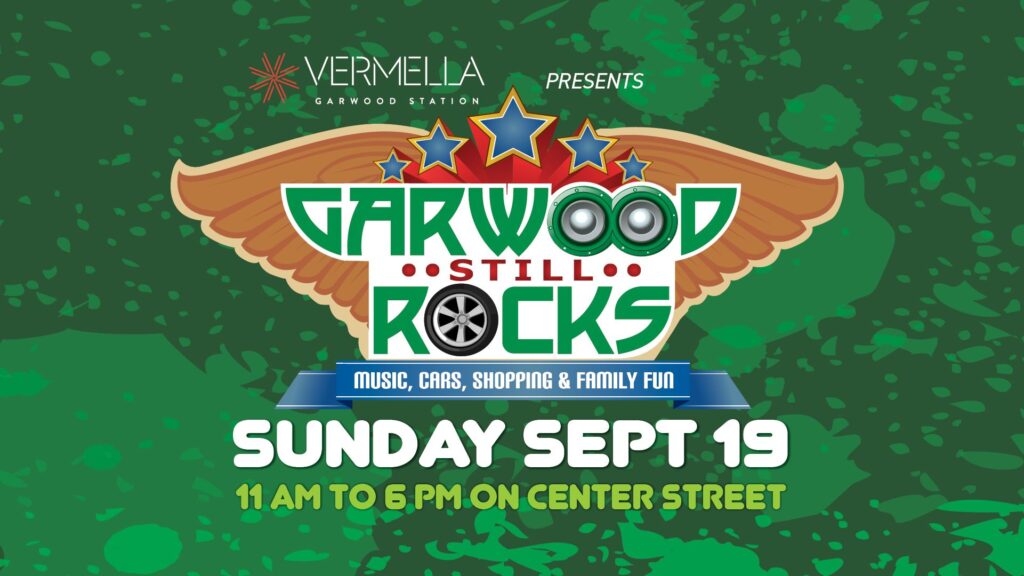 Garwood Still Rocks!
The Greater Westfield Area Chamber of Commerce (GWACC) is pleased to announce that Vermella at Garwood Station will present Garwood Still Rocks! for 2021.The key sponsorship from Russo Development's new luxury rental community opening this summer in town means that after a one year hiatus due to the Pandemic, Garwood is revving up once again to rock out and enjoy a full day of family fun! This year for the first time, the event will be held in the Fall on Sunday, September 19th, 2021, from 11 a.m. – 6 p.m. (rain or shine) in downtown Garwood. Save the Date!
Garwood Still Rocks! features a classic car show hosted by "Hot Rod Mike" which is expected to draw over 100 cars this year, in addition to an all-day live stage, entertainment, vendors, and festival food including many area favorite food trucks. Artisans and craftspeople will display paintings, pottery, photography, handmade jewelry, furniture, and many other unique gifts. The Crossroads is sponsoring the Beer & Wine Garden and providing the main entertainment at the Garwood Rocks main stage. The music lineup will be announced closer to the event. A fun day for the whole family and admission is free! For further information regarding booking a space, please contact This is It Productions at 201-653-2699 extension 251.