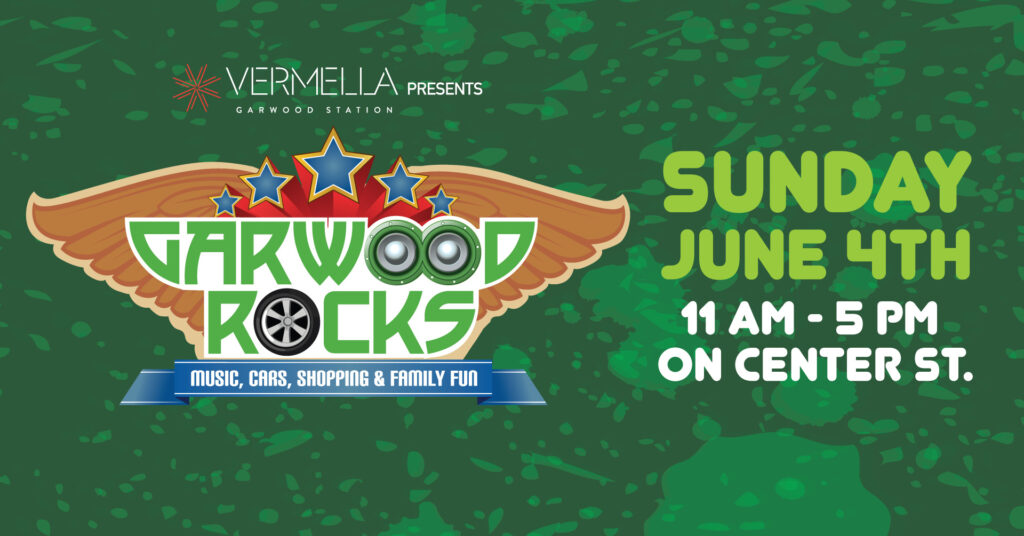 Garwood Rocks 2023
On Sunday, June 4th from 11 a.m. to 5 p.m., Garwood will once again be buzzing with excitement; the annual Garwood Rocks festival, sponsored by Vermella at Garwood Station and brought to you by the GWACC Chamber of Commerce will feature food, musical performances, a kids' zone, a beer garden, and a highly-anticipated classic car show.
Center Street will be opened at 11 a.m. with food vendors and trucks lined up along the street, offering everything from classic carnival fare and much more.
The main stage at Center and Willow will feature performances from a variety of musical acts from local bands to bigger and more well-known artists, including RMC Studios, Riff Raff, Soul Seduction and 4 Flight Rock.
The Beer Garden, sponsored by the Crossroads, will provide adult beverages throughout the event.
Families with young children will be drawn to the kid's area at the Westfield Y location, between Locust Avenue and Beech, where there will be inflatable bounce houses and a carnival ride.
Near the Beer Garden, will be the slot car race course for everyone to try their hand at racing a slot car around the track. May seem easy until you get "behind the wheel".
Teenagers can explore the obstacle course, where they can show off their skills and watch others do the same.
Classic car show which is expected to draw over 150 cars.
Merchandise and artist vendors of all kinds will also be displaying their wares for purchase.
Several non-profit organizations will also be on display.