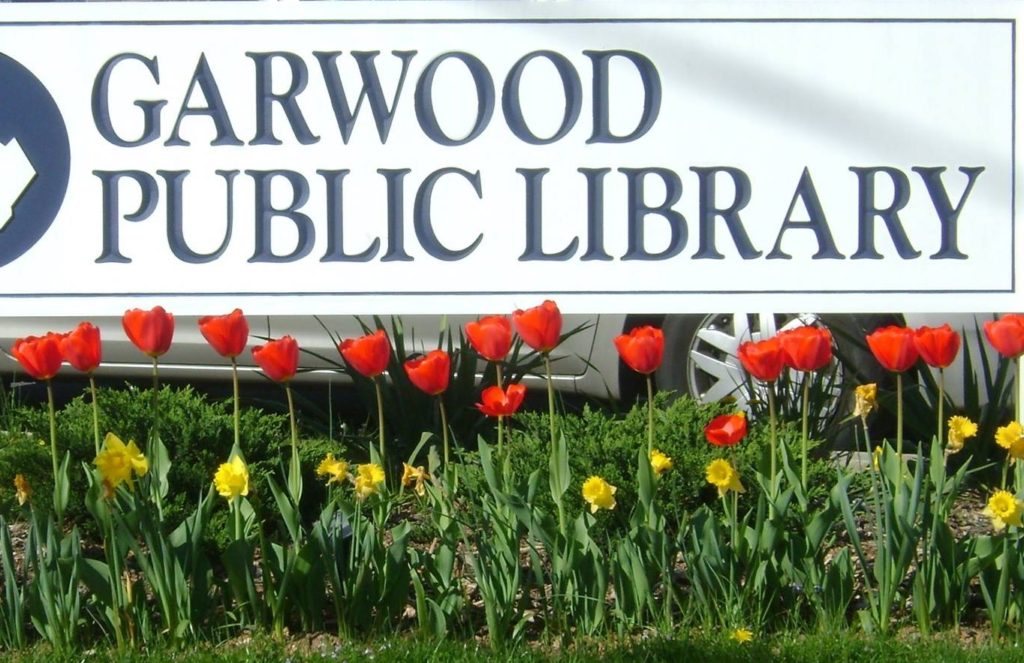 Garwood Library May 2021 Events
For more information and to register for programs, call 908-789-1670 or email garwoodlibrary@garwood.org. Visit online at youseemore.com/Garwood.
Library Hours
The Garwood Library is open Monday, Wednesday and Friday from 9 a.m. to 4 p.m., Tuesday, Thursday from 9 a.m. to 7 p.m. and Saturday 10 a.m. to 1 p.m. Five people are permitted in the library at a time for thirty minutes, no appointments necessary. Thirty-minute computer use is permitted. Staff is available to copy and fax for the public. Curbside service is also available. The library will be closed May 31 for Memorial Day.
Virtual Kid's Craft
May 4 at 3 p.m.
Pick up Mother's Day craft supplies on May 4 and follow the Facebook tutorial at 3 p.m. Registration is required for craft kits and is limited to 15 participants. Sign up on the Library website's events calendar or by phone.
Mission: Code
May 5 and 12 at 3 p.m. 
Learn essential coding skills while also engaging in active games and hands-on learning. Each of the 8 coding sessions provides kids with a fundamental skill set including algorithms, functions, relative directions and sequences. Limit 15. For kids in 2nd through 6th grade. Registration is closed.
Library Board Meeting
May 5 at 7:30 p.m. 
A meeting of the Garwood Library Board of Trustees will take place in the Library. This meeting is open to the public. Masks and social distancing are required.
Video Makers: Stop Action Animation
May 6, 13, 20 and 27 at 3:30 p.m. 
Learn the skills to bring inanimate objects to life. Create your own series of digital stop action videos using a range of materials. For kids in 2nd grade and older. Registration required. Limit 10. Once registered a Zoom link will be provided.
Don't Get Scammed – From the IRS
May 11 at 7 p.m. 
Phone scams to lottery and sweepstakes scams, it appears that frauds and other criminal activity is more active than ever. Please join us as a representative from the Department of Consumer Affairs tells us how to Avoid Getting Scammed.
Book Discussion Group
May 17 at 1 p.m.
Via Zoom Join us for a lively discussion of this month's book "The Seven Husbands of Evelyn Hugo" by Taylor Jenkins Reid. Once registered for the club, a Zoom link will be sent via email.
Virtual Adult Craft
May 20 at 3 p.m.
Pick up your craft supplies and then watch the Facebook tutorial at 3 p.m. Registration is required for craft kits and is limited to 10 participants. Sign up on the Library website's events calendar or by phone