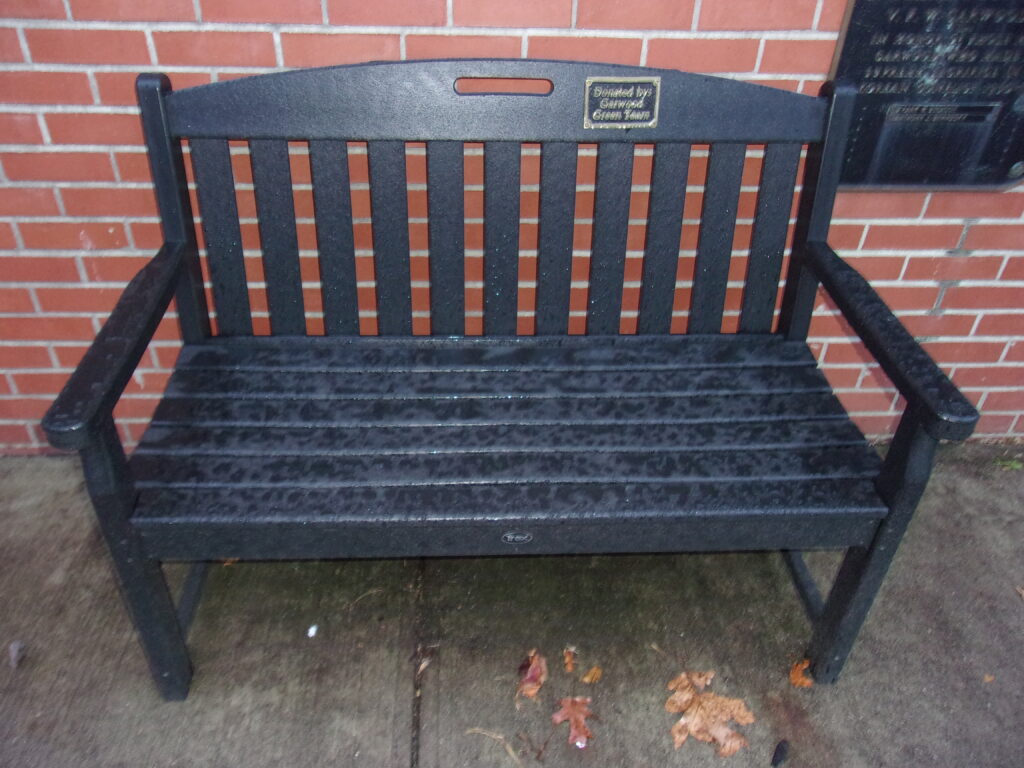 GARWOOD HISTORICAL COMMITTEE NEWS
Submitted by Carol Lombardo, Chair
The Garwood Historical Committee is pleased to announce that they have reached their goal in the Trex Bench Plastic Recycling program. The goal is to collect 500 pounds of plastic bags, film, wrap, etc., in the space of six months in order to qualify.
The residents of Garwood have stepped up and the Committee reached its goal in four months, having begun the challenge in September. The Historical Committee wholeheartedly thanks those who contributed to our cause.
As a result, the Committee will receive a beautiful bench from Trex, made of recyclable materials to be placed at the North Avenue Aeolian Building site when the construction is complete. There are several other Trex benches in the borough, like the one pictured here located at borough hall, all earned by collecting recyclable plastic bags.
If any Borough group or organization would like to take up this challenge, you can contact us at garwoodhistory@garwood.org and we will be happy to pass on our overflow collection to get you started. The Committee would like to thank Maryanne Duffy, Director of the Garwood Public Library, for having a collection box in the library for our endeavor.