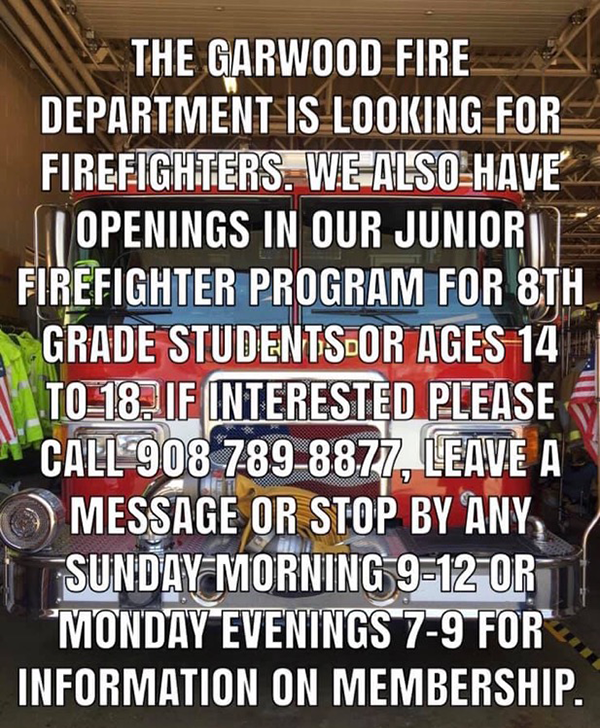 Garwood Fire Department Seeks Volunteers
The Garwood Fire Department is seeking new volunteer firefighters. Free training, amazing opportunities, and the satisfaction of helping your community. Call, contact here, or stop in.
Over the last century, the men and women of the Fire Department have earned the respect and admiration that they receive today. They are professionals dedicated to serving and protecting the community and its people.