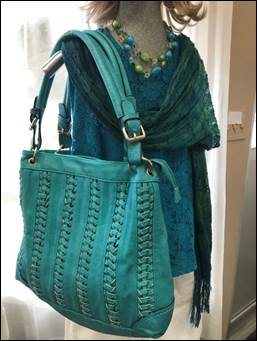 Fanwood-Scotch Plains Thrift Shop Handbag Event
Fanwood-Scotch Plains Thrift Shop
Tuesday, September 7 starts the annual handbag event sponsored by the Fanwood-Scotch Plains Service League, a local all-volunteer organization running the non-profit Thrift Shop at 1741 East Second Street in Scotch Plains. This "Designer Bag Bonanza" will feature handbags from Michael Kors, Kate Spade, Coach, Tignanello and other famous brand names. Also included are wallets for men and women and a variety of evening bags for any upcoming special event that you now can finally attend!
To prepare for the handbag event the shop will be closed from Saturday, August 28 through Monday, September 6. Store hours will then resume from Tuesday through Friday from 10:00 a.m. to 2:30 p.m., and Saturday 10:00 a.m. to 1:00 p.m. Covid guidelines continue to be followed, with face masks expected of all patrons entering the store. Children are welcome provided they are accompanied by an adult.
Drop by the shop early in the month for the best opportunity to "bag a deal" for you or a family member. At the store you will also find a wide selection of constantly replenished clothing, shoes, bric-a-brac, linens, household goods and decor, toys, games, books, CDs and DVDs. Donating items or shopping at the store is a great way to help the environment by promoting the use of recycled goods. It also supports our local community, as all proceeds outside of operating expenses are donated to local non-profit organizations and/or used for student scholarships. Call for more information during Thrift Shop business hours: 908-322-5420.