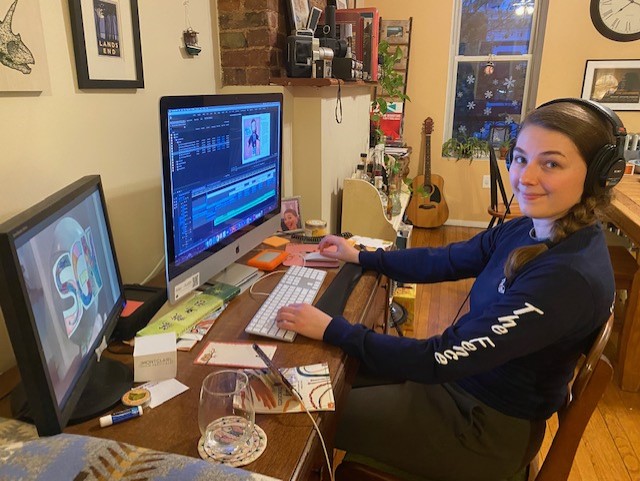 Zoom Program on Women in Filmmaking
College Club of Fanwood-Scotch Plains
The College Club of Fanwood-Scotch Plains is hosting a zoom program on Women in Filmmaking on September 20 at 7:30 p.m. The program will be presented by Joanna Naugle, a previous College Club scholarship recipient who attended NYU's Tisch School of the Arts and is now a film, television and commercial editor.
Joanna's recent work includes the Emmy nominated show Ramy (Hulu), Big Mouth and its spin-off Human Resources (Netflix), John Kransinski's Some Good News (You Tube), and 2 Dope Queens (HBO). She has also provided additional editing for John Mulaney & the Sack Lunch Bunch (Netflix) and the film Before You Know It starring Alec Baldwin, Mandy Patimkin and Judith Light. Her work has screened at Sundance, Slamdance, Tribeca and SXSW and she has worked with clients including A24, FX, Apatow Productions, Vice, Vevo, Nike, Reebok, Vox and Refinery 29. Joanna is the co-owner of Senior Post, an award- winning Brooklyn based post house that provides full post production services.
Joanna will explain what it is like to be an editor for film and TV while sharing the most important lessons she has learned throughout her career using specific examples from her work.
The program is free and open to the public. To receive a zoom link to view the program on September 20 send an email totishisack17@gmail.com.