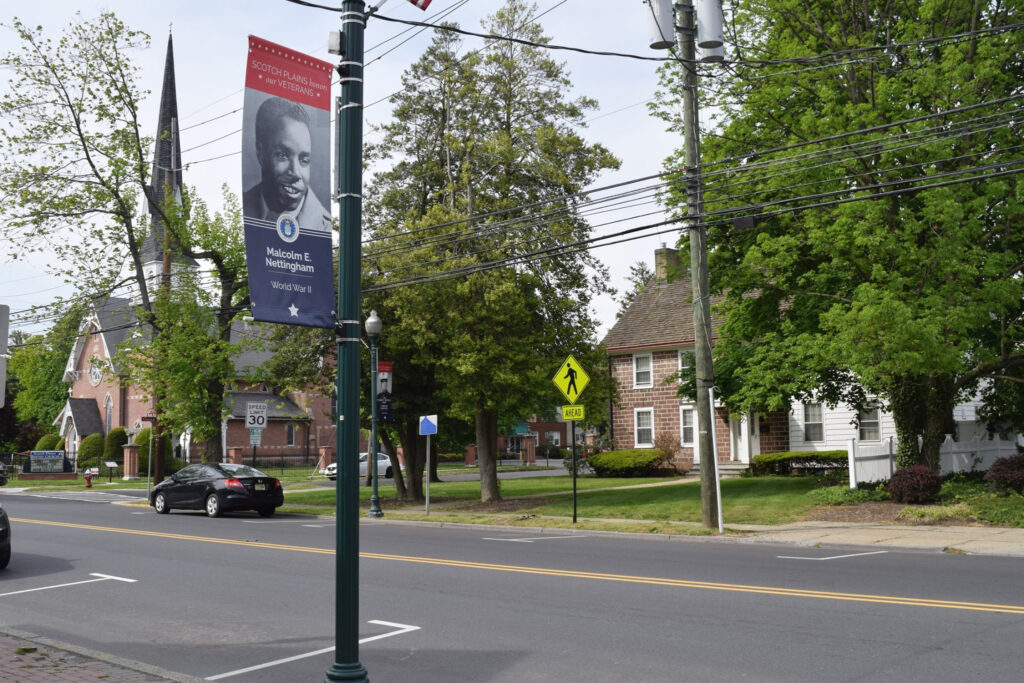 Hometown Heroes Banner Program
Scotch Plains Township
Scotch Plains, in partnership with the Borough of Fanwood, American Legion Post 209 and Veterans of Foreign Wars Post 10122, is once again opening the Hometown Heroes Banner Program, seeking to honor more of our local Veterans and those currently serving in the United States Armed Forces.  
The program honors Veterans (living and deceased) and Active Duty Military personnel who live or have lived in Scotch Plains or Fanwood. Banners for those who were a part of previous phases will continue to be put up each Memorial Day and Veterans Day. This will be the final chance to participate in the Banner Program.

Please note that we cannot honor any requests to place a banner in a particular location. The fee is $150 per banner, but discounts are provided for hardship.

Veterans are eligible if they are serving or have served in any one of the following branches of the United States Armed Forces: Air Force, Army, Coast Guard, Marines, Navy, Merchant Marines or Women Airforce Service Pilots (World War II).

Applications must be completed online no later than October 10. To apply: please visit https://hometown-pride.com/scotch-plains-fanwood-nj/. Checks should be submitted to SPF Hometown Heroes, PO Box 627, Scotch Plains, New Jersey 07076. Please put the name of the Banner Veteran in the Memo line.

For more information, please call (908) 472-6096 or email SPFheroes@gmail.com.