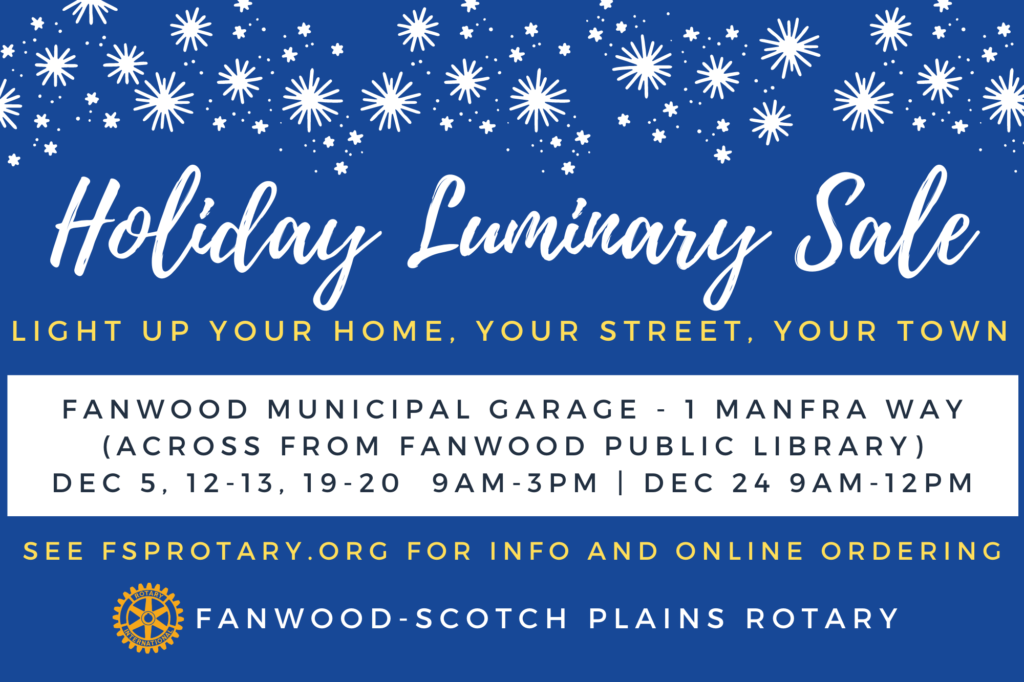 FSP 2020 Rotary Luminary Sale
Luminaries have long been a popular holiday tradition in Fanwood and Scotch Plains. The club sells kits of candles and bags, making the display of luminaries convenient for thousands of townspeople by enabling them to purchase them at the Fanwood Public Works garage.
This year, we'll introduce contact-less pickup.   You'll be able to place an order online and then drive-in with your receipt for pickup throughout the weekends in December, up to December 24th.   Or you can drive up and call the number listed on the whiteboard to place your order. You'll be able to pay by Venmo or cash.
Each kit is $1 a piece and includes a bag, candle and sand. Pre-orders are discounted 25% – there is a minimum of 25 kits per pre-order and orders must be placed by December 5, 2020.
If you have questions, please send an email to fsprotary@gmail.com.
Click Here to Place an Order
Check our Events Calendar for More Local Events