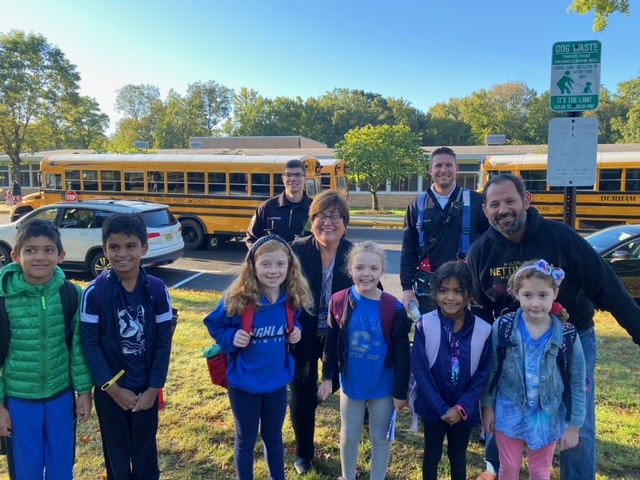 Focus on Giving, Respect, and Safety
Scotch Plains Public Schools
Since the start of the 2022 school year, the Coles student calendar has been filled with events and opportunities to demonstrate some of the school community's core values – supporting others in our community, respect, and making healthy and safe choices.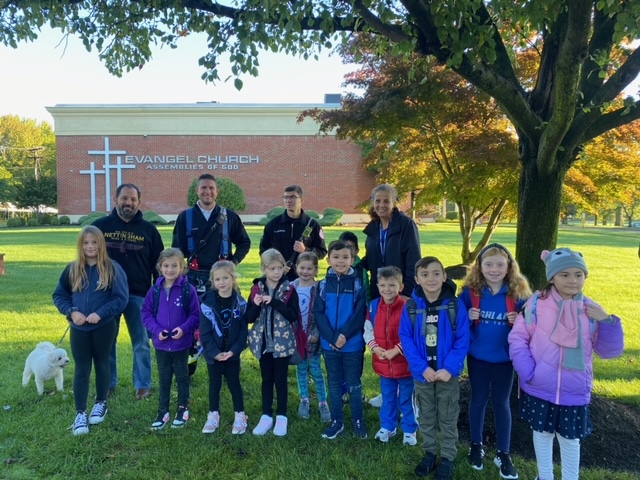 Supporting Local Families in Need
Students carried on the tradition of the Sharing Lunches Program, in which students prepare and share lunches with local families in need. In partnership with the Salvation Army, 170 lunches were donated by students to feed families. Sharing Lunches is a cornerstone of the Coles Kids Care effort and is an easy way to engage even the youngest of students in giving back to our local community.
Coles students also got into the Halloween Spirit with a Halloween Costume Drive, and donated over 100 new or gently used costumes to be distributed to local children in need via the Salvation Army of Plainfield. Another Coles Kids Care program, the Halloween Costume Drive is a reminder of how holidays are an important time to give, and to help others enjoy and participate in holiday fun.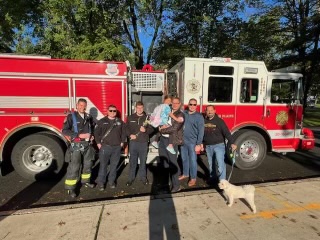 Respect & Expectations Assemblies
Coles hosted several assemblies at the start of the year, including assemblies focused on respect, as well as on expectations for how students show one another respect throughout the school day and while in common situations such as walking in the hallways, playing at recess, and sitting on the bus.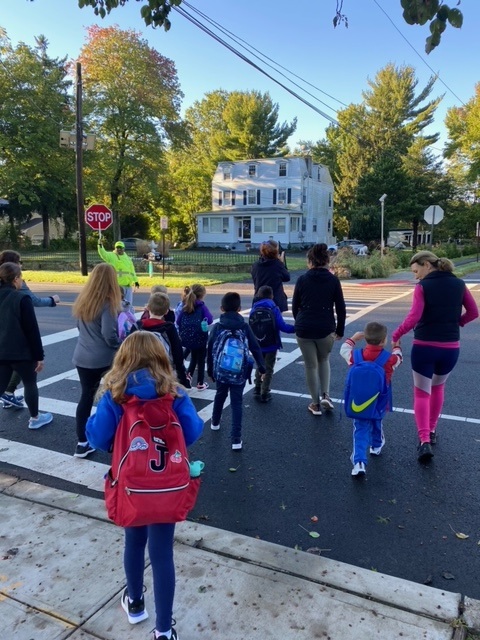 Coles Walk to School Day
In early October, many Coles students and their families put on their walking shoes or readied their bikes to participate in the Coles Walk to School Day. Accompanied by Dr. Joan Mast, Superintendent of SPF Public Schools, Scotch Plains Mayor Josh Losardo, Deputy Scotch Plains Mayor Elizabeth Stamler, Skip Paal and members of the Scotch Plains Fire Department, and Sgt. Brown and members of the Scotch Plains Police Department, Coles families walked throughout the school's neighborhood, arriving safely and on time for the start of the day. This event is part of the International Walk to School Day campaign, which aims to empower communities to make walking and biking to school a safe and appealing option.