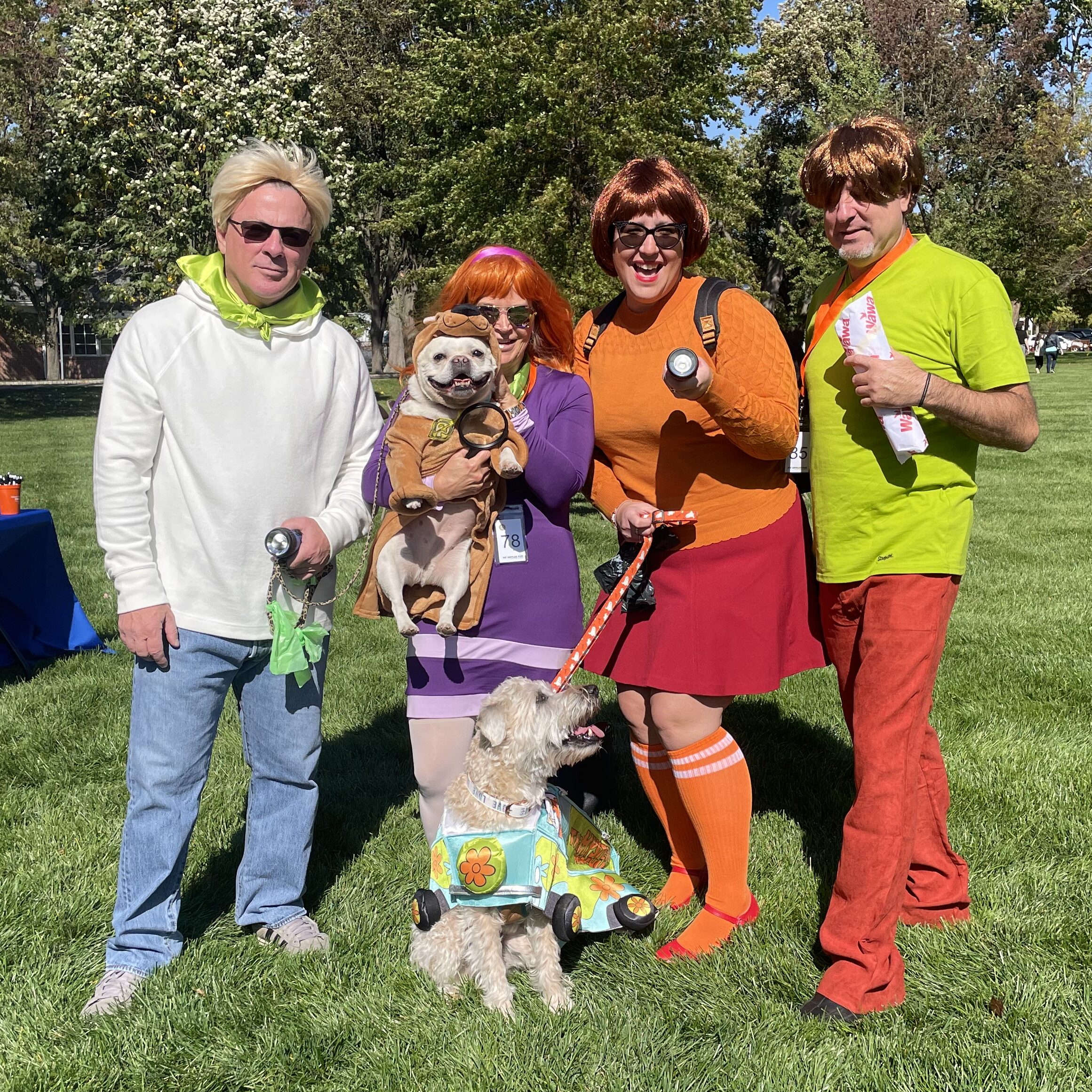 Halloween Dog Parade and Costume Contest
The Florham Park Rotary 3rd Annual Halloween Dog Parade and Costume Contest is scheduled for October 14, 2023. This fun event will be held at the Florham Park Gazebo and Borough Lawn from 1-4 p.m. Hosted by the Florham Park Rotary with support for the 3rd year in a row by Pets Supplies Plus.
Last year 60 dogs dressed in costume, teamed with many owners, 200 onlookers enjoying the event.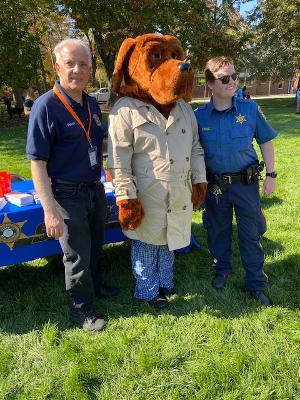 The occasion's purpose is for the Florham Park Rotary Scholarship Fund. Seniors in local high schools who are resident in Florham Park can be considered when they submit applications which demonstrate their commitment to volunteerism in and around Florham Park. Students should contact their school counselors this January.
Costume categories are: Funniest, Most Creative, Scariest, Cutest Dog Costume, Best Dressed Dog/Human Duo, Best in Show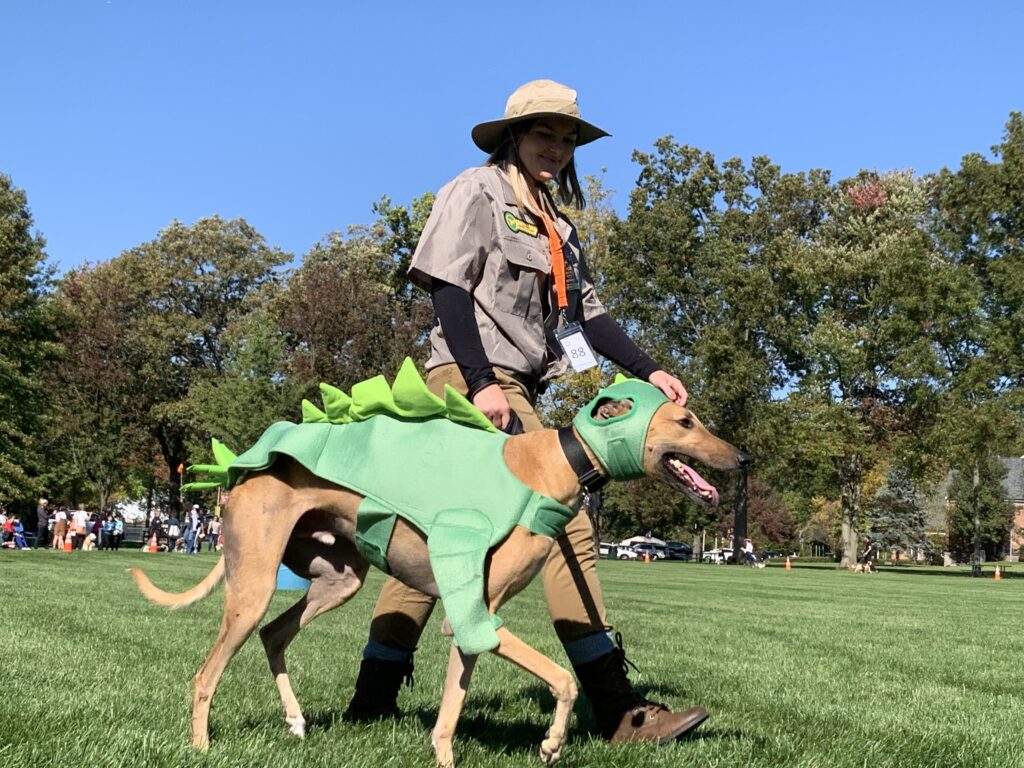 Examples of past winners in the Scariest category were The Wizard of Oz cast members in 2022 and Michael Myers in 2021. Most Creative in 2022 was the Scooby Doo gang and Best in Show was a Jurassic Park team.
Judges have included Mayor Mark Taylor, Pets Supplies owner Barbara Grobert, and many Rotary Club members, including retired AAA Manager, Karol Williams.  Rotarian Peter Nicolas reminds everyone of Brendan Sardo, who in 2021 helped judge the first Rotary Dog Parade and Costume Party.  Brendan returned from his 2017 Florham Park Rotary Scholarship win which followed his four successful "Bark for Life" fundraising dog events for charity.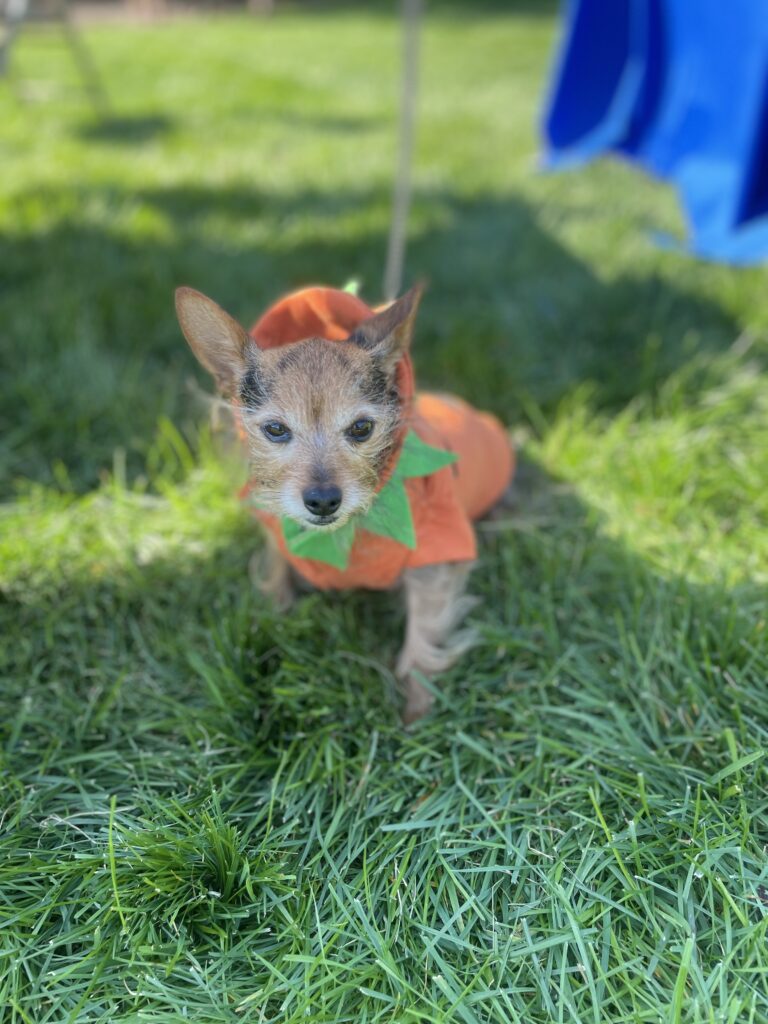 Dogs and their families should start planning their costumes soon as last year's contest saw creative home-made costumes, while several were also purchased. Indeed, Pet Supplies Plus on Columbia Turnpike already has a Barbie costume at their store and will soon be ordering more costumes in September.
There will be prizes, surprises and a 50/50 raffle to benefit the Rotary Scholarship Fund. Last year's successful event led to four Florham Park resident Seniors (three at Hanover Park High and one who attended Seton Hall Prep) receiving well-earned scholarships. While the monetary funds are important, students are also able to add their scholarships to their resumes and their LinkedIn profiles.
Dog Registration fee is $25 (in advance) or $30 at the Event. Advance tickets may be purchased at the Florham Park Diner. It is free for the general public who come to enjoy the parade and see the costumes. Questions? email info@florhamparkrotary.org.
About Rotary
Rotary International is a nonpolitical and nonsectarian organization open to all people, regardless of race, color, religion, gender, or political preference.
40,000+ clubs in 200 countries worldwide dedicated to humanitarian services, high ethical standards, and goodwill and peace around the world. This global network of 1.4 million people who volunteer their skills and resources to solve issues and address community needs.
One such club is in Florham Park. To learn more and consider joining, guests are welcome to attend a weekly Rotary breakfast meeting at the Florham Park Diner at 182 Ridgedale Ave. Meetings are 7:47 to 8:50 a.m. every Friday.
For additional information about the Florham Park Rotary visit the new website at FlorhamParkRotary.org, check Florham Park Community TV (Channels 21 for Cablevision and 35 for Verizon), or write or call Membership Chair George Gregor at ggregor@florhamparkrotary.org or (917) 848-0982 or Peter Nicolas at 973-520-8654.
Courtesy photos