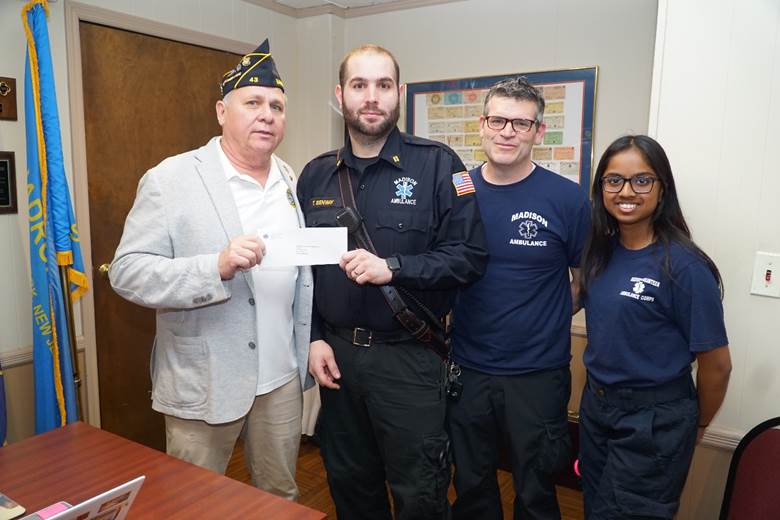 Charitable "Giveaways" Event
On April 6th, after the hiatus due to covid, the Frank Patterson American Legion Post #43 of Florham Park-Madison, resumed its in person "Giveaways" event. Post Commander Joseph Nester welcomed representatives from a variety of local and state level organizations involved in veteran, educational, and community programs. 
Over the one hundred years since receiving its charter, Post #43 has donated thousands of dollars to the communities of Florham Park and Madison. Twenty-two organizations and programs received donations this year. At the top of the list, Nester and other members of the Post presented checks to various Veterans' Memorial Homes and Veterans' Administration Hospitals. Included for the first time, was a donation to Joint Base McGuire/Dix/Lakehurst to assist military families on base who are experiencing food insecurities.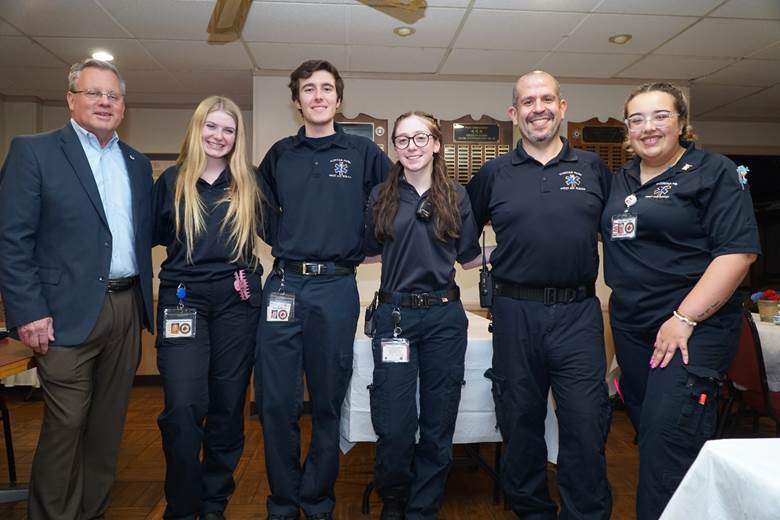 As part of their Children and Youth program, funds have been provided for boys at local High Schools to attend the Boys State Program over the summer. Scholarships will be awarded to graduating seniors at Madison and Hanover Park high schools in June. Gifts to various charities that provide comfort and medical help to children in need were included as well. That included Jake Macko of Madison who is suffering from a rare form of cancer and is in desperate need of a wheelchair accessible van.
Community First Aide Squads were not forgotten. Nester stated that Post #43 looks forward to continuing to serve its communities in the future.
Roughly thirty people were in attendance at the event including Florham Park Mayor Mark Taylor who later joined members for refreshments.