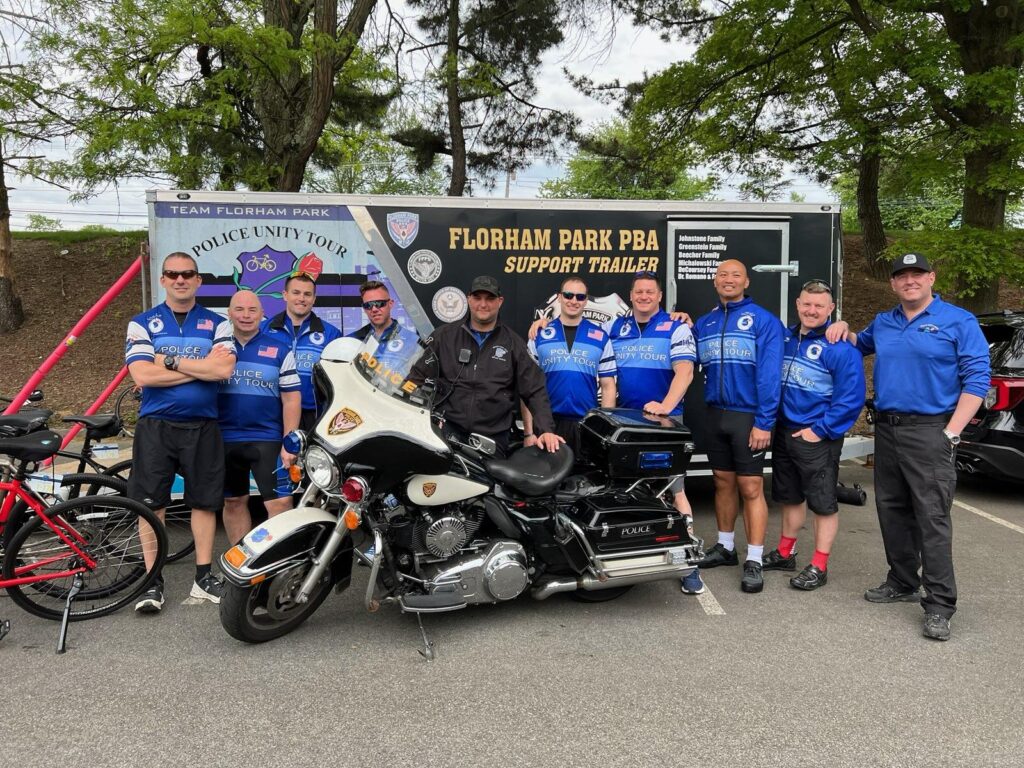 2023 Police Unity Tour 
The Florham Park Police Department and Office of Emergency Management participated in a 4-day, 320-mile bicycle ride from Northern NJ to Washington DC to remember fallen police officers. The Police Unity Tour was formed in 1997 and its mission is to raise public awareness about law enforcement officers who have died in the line of duty.
The tour was started in Florham Park in 1997 and went from 18 riders to now close to 2600 riders, support, and motor units from all over the country and even internationally! We are proud of the hard work our members do to prepare and succeed in this 300-mile bike ride with the sole purpose of honoring fallen law enforcement officers.
Congratulations to Off. Charlie Greenstein (lead motor unit), and riders Det. Sgt. Frank Pietropinto and Lt. Brian Ford. As they say, "We ride for those who died." Each year our team is also honored to ride with a brother officer from Plymouth Police Department, Lt. Mike Glowka.
For additional information about the Police Unity Tour, please visit policeunitytour.com.