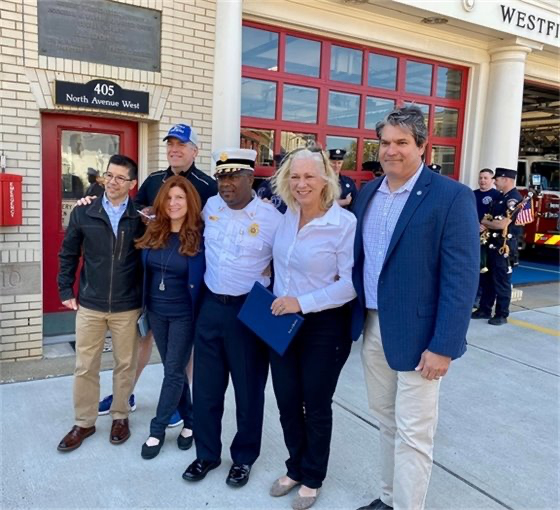 Fire Chief Tiller Retires
Town of Westfield 
On April 22nd, Mayor Bindel was joined by town employees and members of the Town Council at the final clap-out for Westfield Fire Department Chief Tony Tiller to thank him for his service as he embarks on his retirement.
Chief Tiller joined the Westfield Fire Department as a volunteer in 1993, and was appointed as a paid firefighter in 1997. He was subsequently promoted to the rank of Lieutenant in 2004, Battalion Chief in 2015, and Deputy Chief in 2016 prior to being named Acting Fire Chief in March 2019. During his three years as Deputy Chief, Tiller was involved in every aspect of fire department operations for both emergency and non-emergency events.
Previously, he also worked for the Westfield Department of Public Works as a Laborer from 1994 through 1997. He broke through many doors during his tenure, rising to become the first African American Chief of the department. He leaves a lasting legacy, reflected in the professional department he leaves behind.