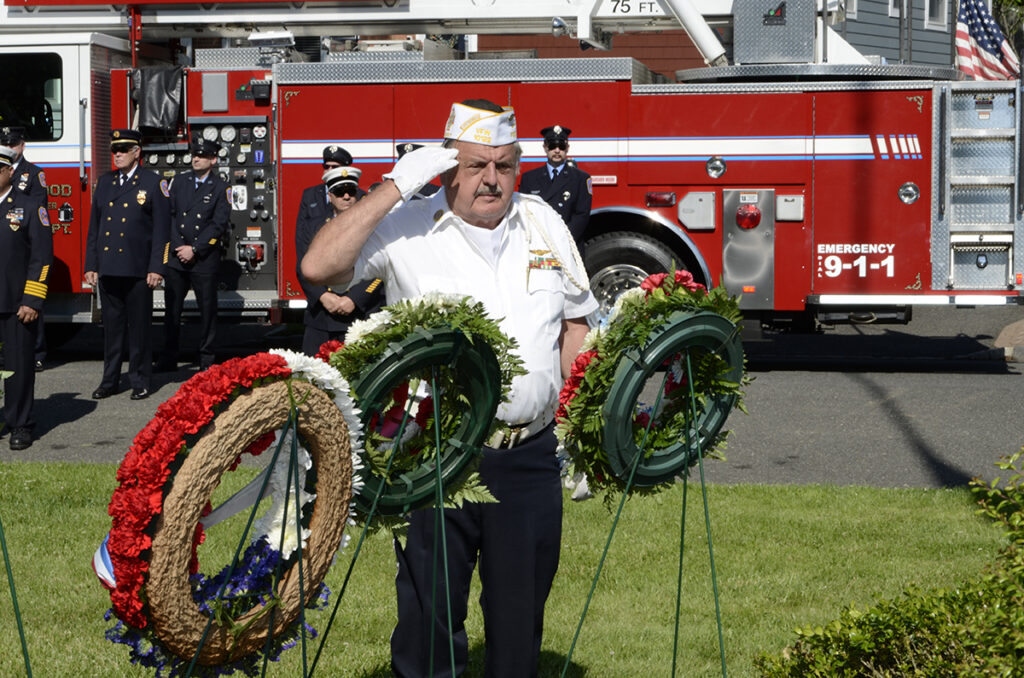 Fanwood Memorial Day 2022 
Borough of Fanwood
Bright sunshine greeted about a hundred spectators at the Fanwood Memorial Library for the annual observance of Memorial Day, hosted by Mayor Colleen Mahr and the Borough Council.
Keynote speaker was Ralph Checchio, Vietnam veteran and longtime chairman of the Memorial Day Committee. Other participants included County Commissioner Al Mirabella, Assemblywoman Linda Carter, Scotch Plains Mayor Josh Losardo and several members of the SP Council.
In attendance were a number of local veterans including WWII vets Joe Schott and Dante Mariani. The ceremony included the laying of wreaths by local veterans groups and first responders, the reading of the names of Gold Star veterans by Boy Scout troops 33 and 204, a gun salute and taps.
Photos by Tom Kranz