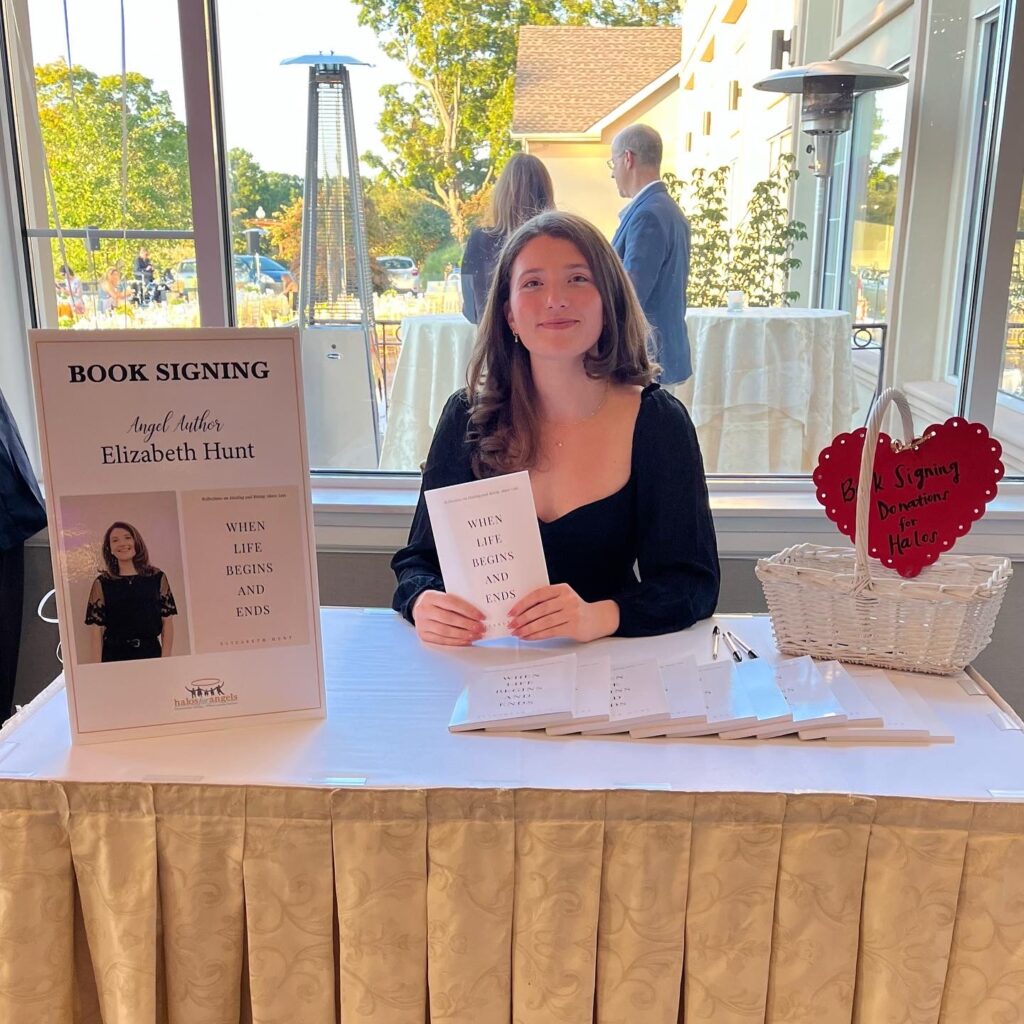 Local author Book Signing
Submitted by Dr Barbara B Tamburro 
Local author Elizabeth Hunt will be signing her newly published book, "When Life Begins and Ends: Reflections on Healing and Rising Above Loss, " a collection of prose and poetry reflecting her own experiences dealing with debilitating grief and loneliness after the passing of both her parents by the age of 21, and her journey towards acceptance, healing and peace. 

As a young girl, Lizzy was an avid volunteer with Halos For Angels (HFA), a Florham Park based charity that supports those who suffer a sudden tragedy, never imagining that she and her three siblings would  soon become recipients of the same organization for which she volunteered.  With the launch of the charity in 2010, Lizzy was among a group of children who designed the logo for Halos. She worked at the annual Fright Factor helping as an actress/makeup artist and in various capacities at fund raising events. Upon graduation, she was the recipient of the Akhouri Foundation Scholarship presented at the annual HFA Gala.  

On December 3, from 10 a.m. to 1 p.m., at Holy Family Church, 1 Lloyd Road, Florham Park, meet Elizabeth at her table in the auditorium during the Annual Holy Family Christmas Craft Show where she will have books for purchase. Proceeds at the signing will benefit Halos For Angels.  Her book may also be purchased on amazon at amazon.com/dp/BOB6XMWKFT. You can find Liz and her writings on Instagram at @lizunlost. Her inspirational story will warm the reader's heart.

To find out more about Halos For Angels, Inc . visit their website at halosforangels.org.