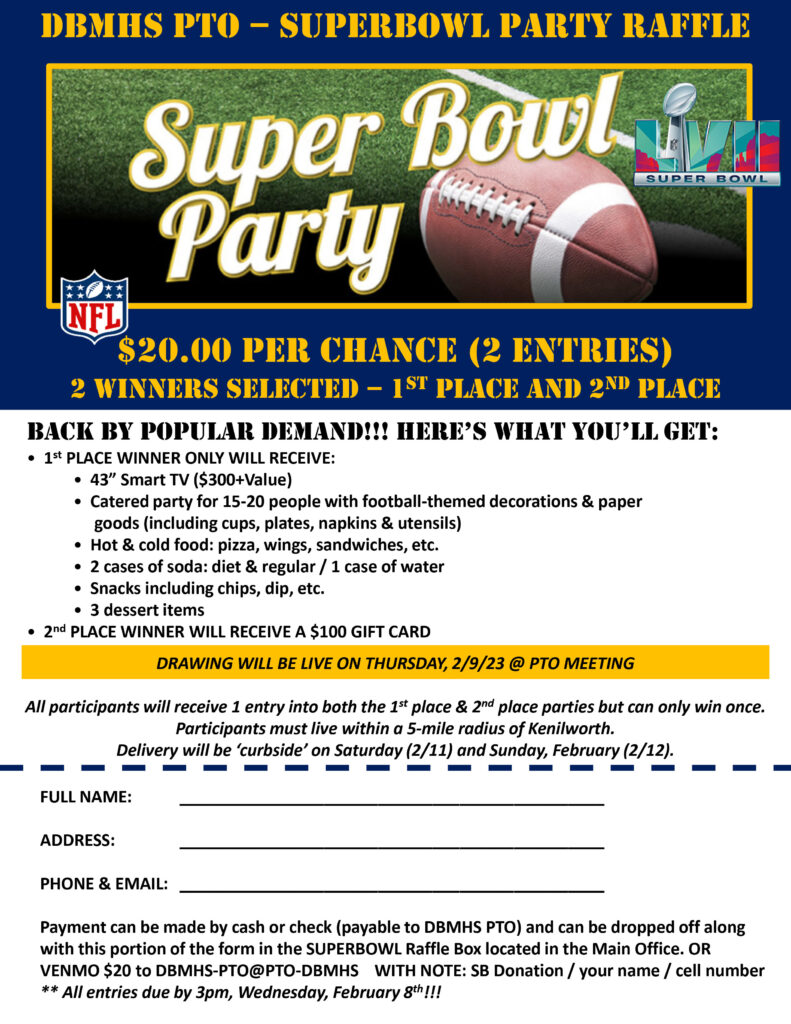 SUPERBOWL PARTY FUNDRAISER
Once again, the David Brearley Middle High School in Kenilworth will be running a Superbowl Party Fundraiser. The DBMHS-PTO will be raffling off a catered party for 15-20 ppl on Superbowl Sunday, February 12th.  Hot and cold food items to include but not limited to; pizza, sandwich platter, wings, pasta , chips, dips, 2 cases of soda, case of bottled water, 3 dessert items, football themed decorations and paper goods ……… and a 43" Smart TV.  The second runner up will receive a $100 gift card. 
Delivery will be curbside 2/11 & 2/12. Cost to enter is $20. Participants must live within a 6-mile radius of Kenilworth for delivery. Participants can VENMO to DBMHS-PTO@PTO-DBMHS (please include phone contact) or contact Susan @ 908-591-1481 for more details.