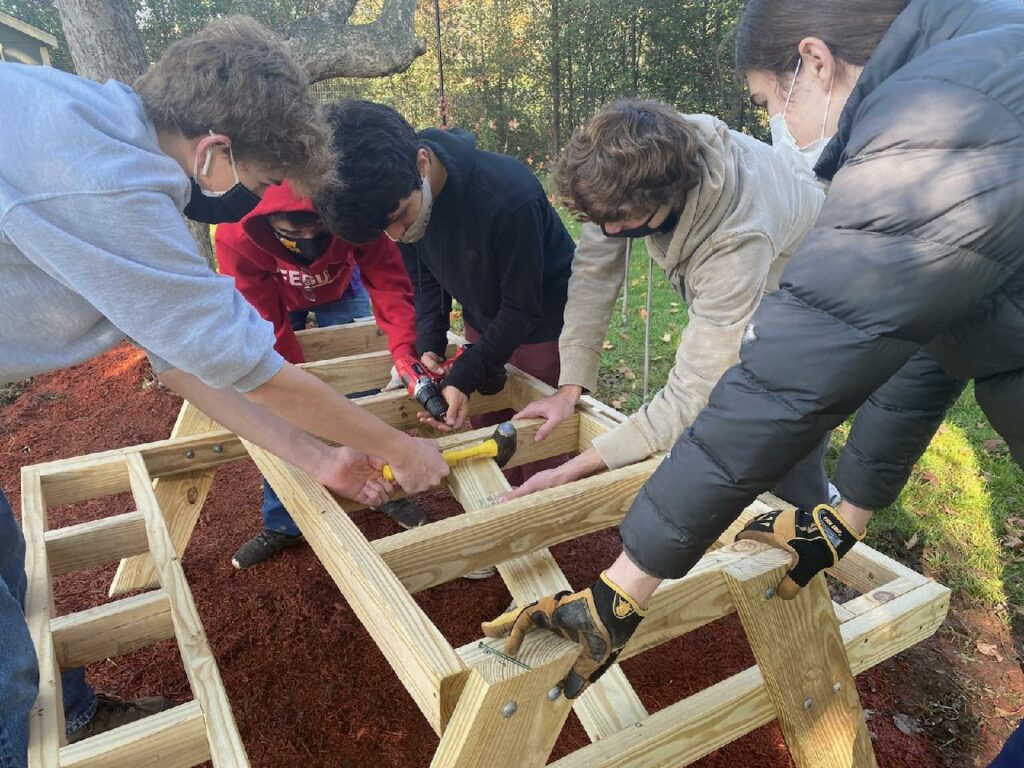 David Amieva Upgrades Community Garden
The Madison Community Garden, located at the Madison Recreation Complex, has been known for its bountiful crops and beautiful flowers grown by local residents. Thanks to David Amieva's Madison Boy Scout Troop 25 Eagle Project, gardeners can now relax there after a hard day's work. David built a stone fire pit, two benches, and a picnic table for his Eagle project. The goal was to use materials that would last as long as possible.
The benches and picnic table took much longer than the firepit to build and were made out of pressure treated wood and a recycled, composite material. David had help from many fellow scouts from Troop 25. They worked together to remove the weeds and mulch from the area, cut the wood, then pieced together the benches and the table. 
David said he had a lot of fun building all of the pieces with the scouts. It was a great experience for him that hopefully will inspire the younger scouts to give back to the community in the form of their own projects.
If you would like more information about Madison Boy Scout Troop 25 or would like to attend a meeting, please contact Wayne Dieckmann, Ph #973-769-4059.