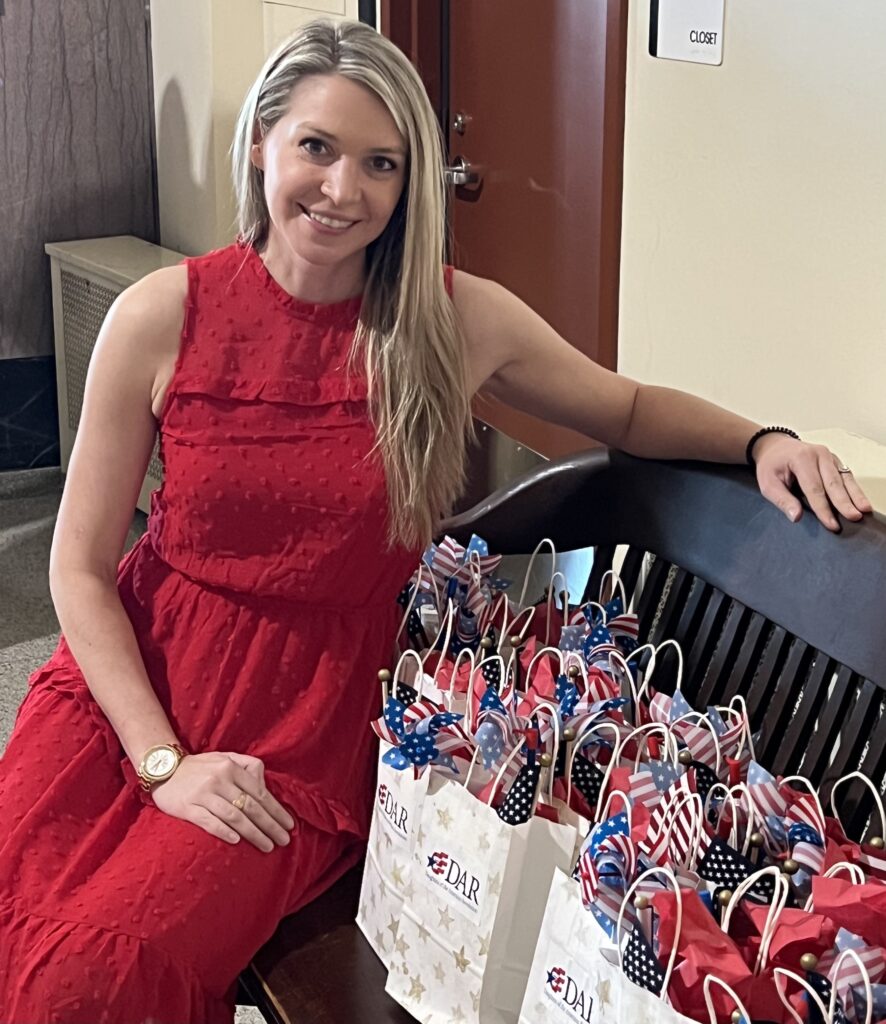 DAR Chapter Honored at Spring Conference
Elizabeth Snyder-Continental Chapter of the Daughters of the American Revolution (DAR) was honored with several awards at the New Jersey DAR Spring Conference held at Forsgate Country Club.
The chapter was recognized by DAR President General Pamela Wright for outstanding support of her project to prepare for America's 250th birthday celebration in 2026. On the state level, the chapter was honored for their support of literacy promotion. Chapter Recording Secretary Holly Dunbar received a Thatcher Award for her work with Junior American Citizens and was recognized by the Volunteer Information Specialists committee.
Members who played an active role at the three-day conference included State Chairman and Chapter Treasurer Barbara Pollison-Beck who presented two state scholarships, and Regent Ashley Salsano who served as a state page. Also attending were Vice Regent Marti Kalko and Registrar Ruth Ryno.
An 8th grade student sponsored by the chapter, Arjun Kumar, was honored for placing second in the American History Essay Contest.
News of the awards was shared with members at the May chapter meeting. The launch of a more extensive online search program for DAR Library holdings was announced. Potential service projects were discussed along with the upcoming DAR Continental Congress in Washington, D.C. Several prospective members are receiving assistance with their applications. A highlight came when Ashley Salsano was named the chapter's Outstanding Junior Member for her service to DAR.
Members enjoyed a program on DAR insignia by State Chairman Susan Luczu, who explained the meaning behind the pins worn on blue and white ribbons by DAR members and how to properly display them. The chapter will now take a summer hiatus; the next meeting will be held in September at Green Brook Town Hall.
DAR is a nonprofit service organization open to women 18 and older who can prove lineal descent from a patriot of the American Revolution. For more than a century, the DAR has promoted historical preservation, education, and patriotic endeavor. Elizabeth Snyder-Continental Chapter is based in Green Brook, N.J., and serves areas in Somerset, Middlesex and Union counties. New members are welcome. Contact ESCchapterDAR@gmail.com or learn more at www.DAR.org.