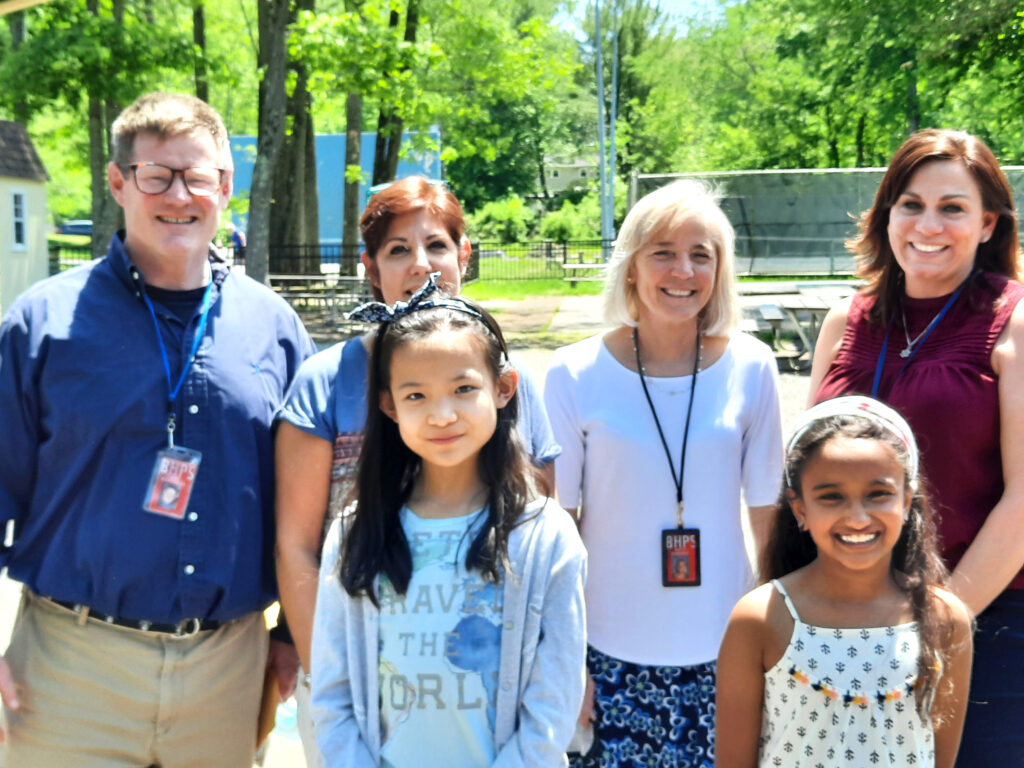 Creative Writing Essay Contest Winners announced
Woman's Club of Berkeley Heights
During the month of April, the Woman's Club of Berkeley Heights held its first Creative Writing Essay Contest for all the fourth and fifth graders in Berkeley Heights. The theme for the essay was "If I could make this world a better place, I would…." We were pleased to receive a total of 26 entries representing the 4th and 5th graders in each of our three elementary schools. Five members of the Club read all the entries to choose a first and a second place winner. This was an enjoyable but not an easy task.
At our May 18th general meeting, held at Columbia Park Pavilion, WCBH President Phyllis McEnroe presented the first place winner, Zhuoyi Wu, a certificate and a $50 gift card. She presented the second place winner, Shana Iyer, a certificate and a $35 gift card. Each student who submitted an essay received a certificate of participation.
The winners, their parents, all three elementary school principals, and Mayor Angie Devanney attended the meeting. To the delight of those in attendance Zhuoyi and Shana read their winning essays.
The members of the Woman's Club of Berkeley Heights wish to thank the elementary school principles Ms. Gasparini, Ms. Nardi, and Mr. Morisseau for helping us coordinate this contest. We look forward to next years contest!