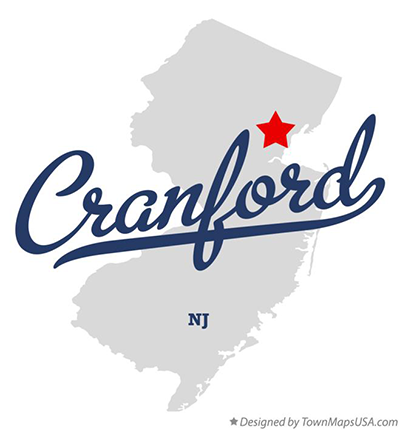 Public Meeting Announcement
Cranford Historic Preservation Advisory Board
A meeting will be held on Sept. 21, 2023, at the Cranford Community Center at 7:30 p.m. The Cranford Historic Preservation Advisory Board will present information to residents about the application to the Cranford Township Committee for local designation of Roosevelt Manor (the area bounded by: N. Union Ave., Riverside Dr., Orange Ave., Manor Ave) as a local historical district.
Pursuant to Paragraph 6-49 and 6-54 of Article XI of Part I of the Cranford Township Code which is the basis for the creation of Sunny Acres as a historic district in Cranford in April 2018, the Historical Preservation Advisory Board is recommending the approval of the area in Cranford known as Roosevelt Manor Historical District as a locally designated historical district. This designation recognizes the significance of this area as it contributed to the town's historical development as well as to a larger movement that began in the 19th century in suburban areas near major cities.
The designation does not affect zoning or building codes, nor does it have any effect on taxes or the rights of property owners in the proposed district.
If you would like to receive a copy of the complete proposal, please send an email request to: preservecranford@yahoo.com and a copy of the proposal will be sent to you. A limited number of copies of the proposal will also be available at the public meeting.