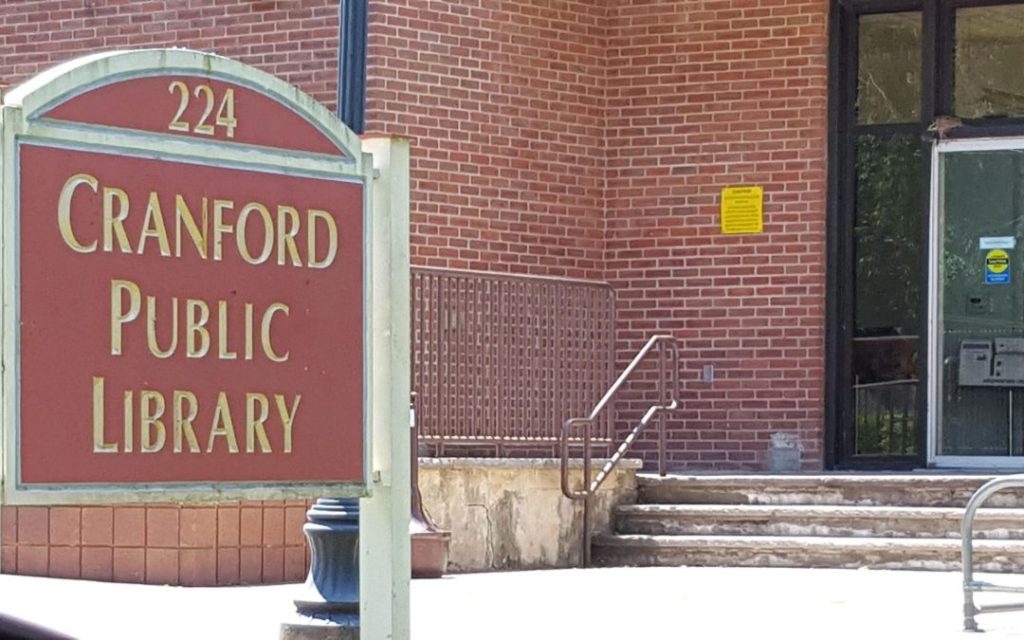 Cranford Public Library Update
Submitted by Michael Maziekien, Library Director
At the Cranford Public Library, we share many of your concerns, questions, and frustrations with the circumstances surrounding us. As such, we field quite a few questions about our phased reopening plans, as well as those of other New Jersey libraries and industries. Each library is governed by its own trustees and administration, and reopening plans vary accordingly; while we work constantly to coordinate best practices and new standards of service among libraries, in the end, we must establish our own priorities to maintain the health of the community we serve. In developing our plans for restoration of services, we strive to center health and safety at all times.
At this time, with cases rapidly rising, and numerous libraries around the state closing after publicly disclosing positive tests for the coronavirus, we do not have a date for the full restoration of access to the library building and services. We are as eager to return to normalcy as you – fielding, pulling, processing and bagging thousands of requests is a time consuming process, as is handling over two hundred new online registrations for Cranford students – but the safety of our patrons and staff remains our priority. We hope in the meantime you will take advantage of our "Grab and Go" service, our limited browsing hours, our mobile tablet/internet kits, our digital media collections and databases, our online events, and new services as they are implemented. We appreciate your patience, your feedback, and your comments, as we look forward to better days ahead.
More to Come…
As always, I'll close with a reminder to visit our Online Resources page to access ebooks (through our eLibraryNJ and hoopla digital libraries), newspapers, and other digital databases, and stay tuned to the Cranford Public Library Facebook and Instagram pages for more library info. We hope you're staying safe, healthy and educated, and we look forward to seeing you soon.