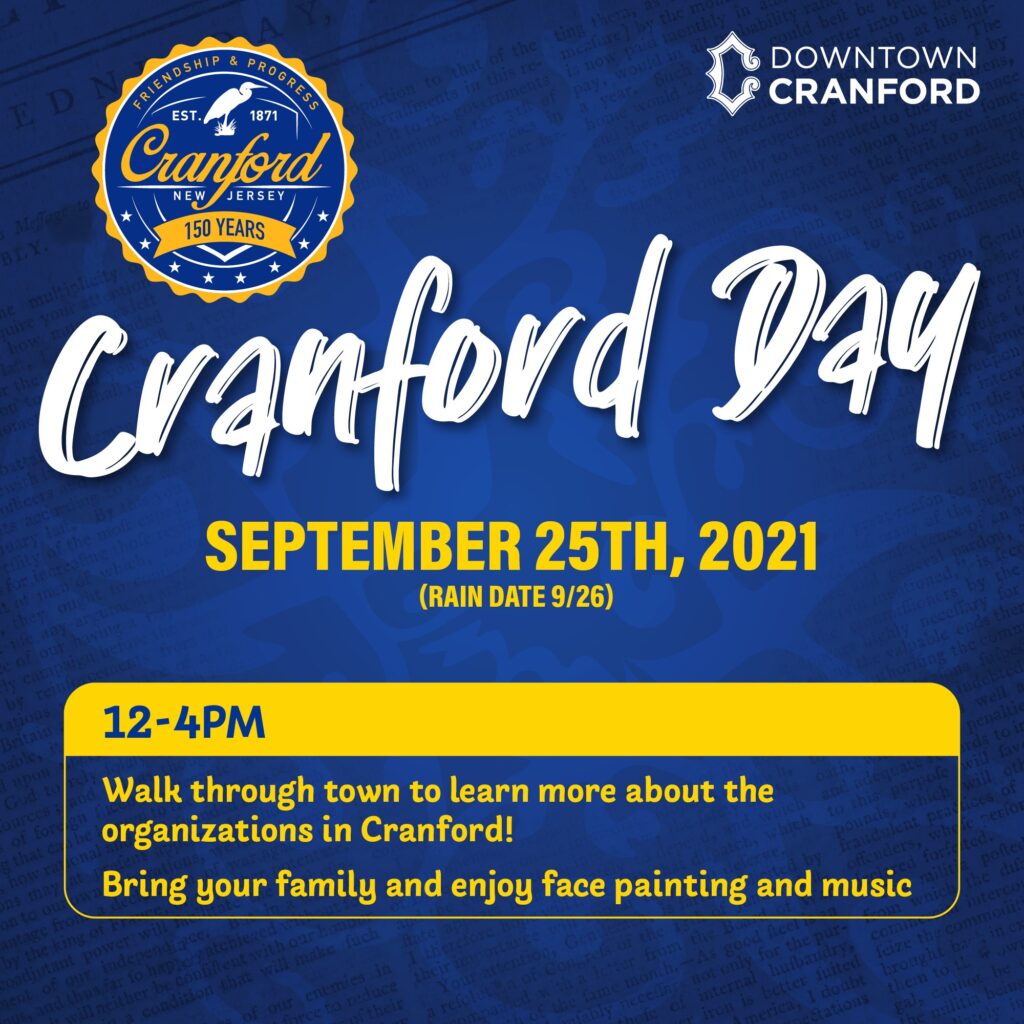 Cranford Day 2021
Celebrate the 150th anniversary of Cranford on September 25th with the organizations and people that make Cranford the wonderful place that it is!
Over 30 organizations will be at Lot 1 (North Union Ave. and Springfield). From 12-4 at Eastman Plaza the group MPack will be playing and there will also be a face painter.
Thank you to the 150th Anniversary Committee of Cranford for doing such a great job organizing this event! Please feel free to visit their website to learn more about this organization and direct any inquiries about Cranford Day or future 150 events to them: https://www.cranford150.com.