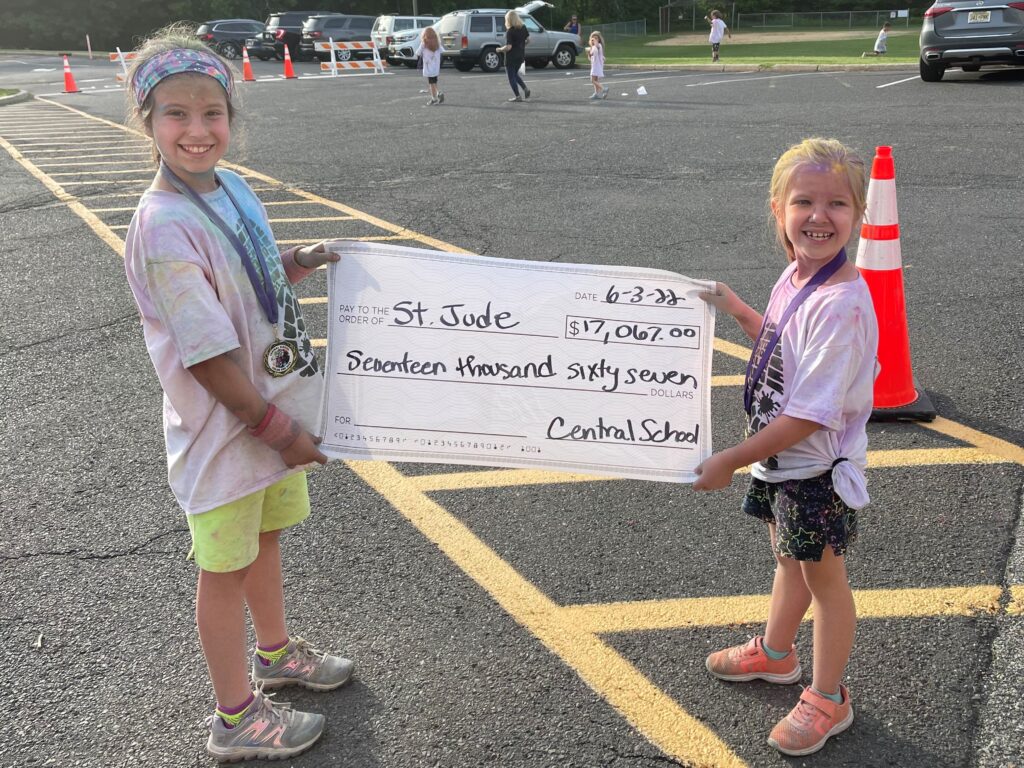 $17k Raised for St. Jude Children's Hospital 
Warren Township Schools
The Central School Parent Teacher Organization (PTO) hosted a Color Run on Friday, June 3, 2022, to benefit the St. Jude Children's Hospital. According to PTO member Jennifer McCarey, over 200 students participated in the event and the school raised an impressive $17,182.
The event included a DJ, a raffle, and a visit from the Scream Truck. All children received a medal for participating in the event.
The Central School PTO would like to thank all of the sponsors for their contributions to the success of the Color Run event, Building Security Services & Systems, The Byrne Family, Cherie Berger Team of Compass, Ciro's Pizza, DFA Landscaping LLC, Dunkin' of Basking Ridge, Gotta Dance, Law Office of Daniel J. McCarey, LLC, SEARCH Learning Group, and Warrenville Plumbing & Heating.