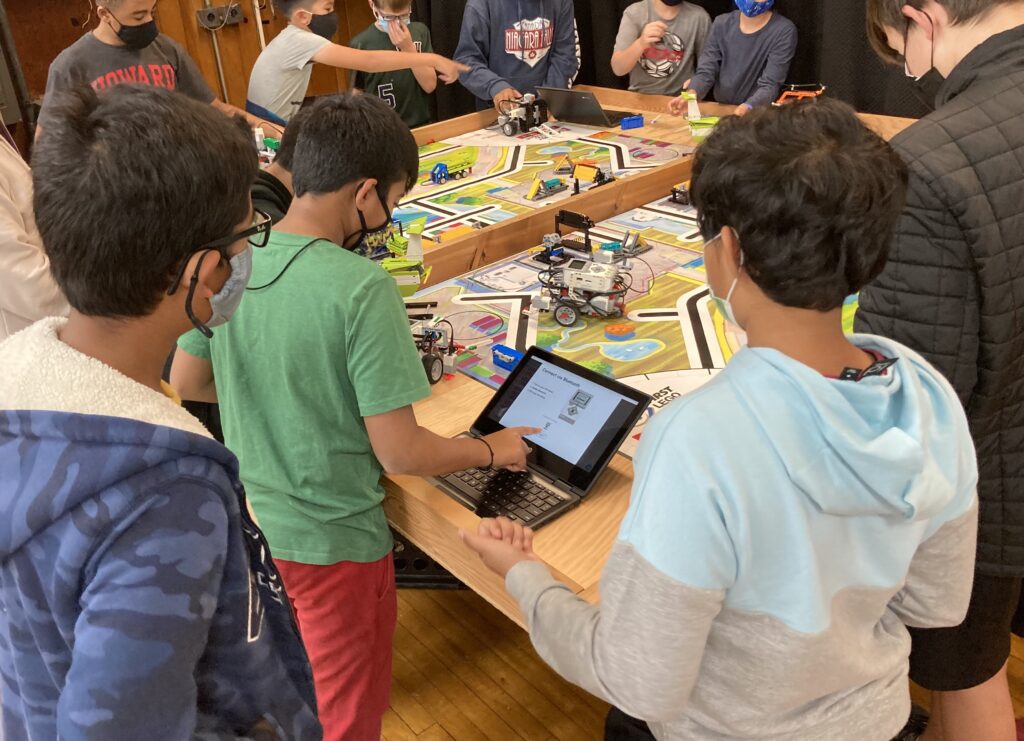 CMS Robotics Tournament
Submitted by Victoria Baum
Teams of students at Columbia Middle School in Berkeley Heights, NJ recently competed against one another to represent the school in the "First Lego League Competition", a research and robotics tournament for students.
The Robotics Club, supervised by CMS Science Teachers, Thomas Clayton and Christina Froehlich, hosted an in-house competition to select which two teams would represent CMS in the state qualifiers on November 20th. Each season, the teams take part in building a robot that solves challenges on a game board that is related to a particular theme.
This year's theme was '"Moving Cargo From Place to Place". In addition to building robots, the teams had to identify a problem related to moving cargo, develop a solution, then produce a 5-minute presentation to share with the judges on the day of the event.
Photo by Berkeley Heights Public Schools