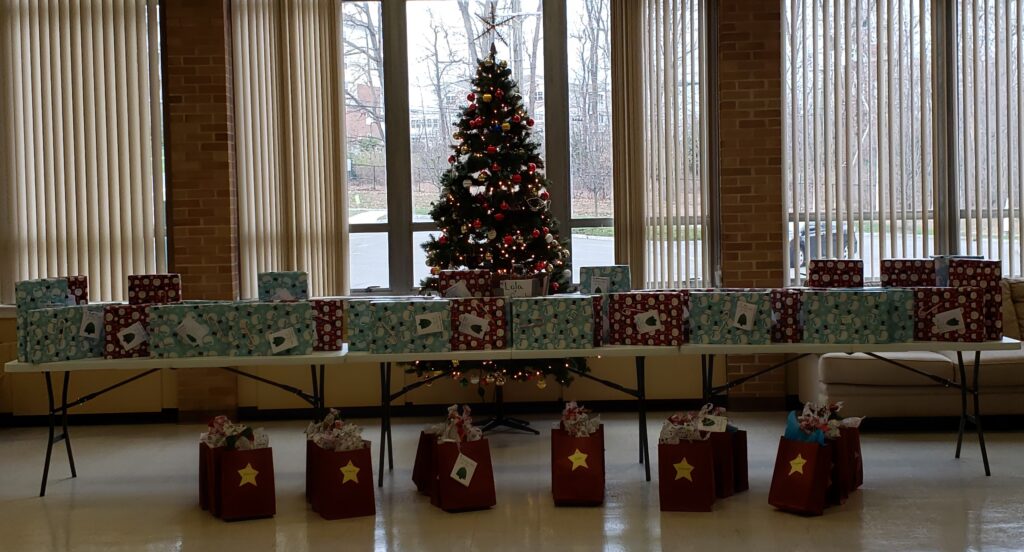 Faith Lutheran Church Christmas Sharing Tree
Following its annual tradition, Faith Lutheran Church in New Providence contributed Christmas gifts to persons served by social service agencies in the community and St. Stephan's Grace Community Church in Newark. Many of the gifts were in response to the specific wishes expressed by the persons.
Organizations in receipt were the following:
The ARC of Union County, which provides resources to persons with intellectual and developmental disabilities and their families to ensure that the persons realize full and productive lives. The Possum Way Group Home in New Providence is part of ARC.
Cheshire Home, which provides residential specialized care facilities for disabled adults.
New Providence Community Service Association, which offers financial assistance to New Providence citizens in their time of need.
St. Stephan's Grace Community Church, which is a diverse and multicultural church in the Ironbound Section of Newark. Members of Faith tutor children there. The children will be receiving the gifts.
Joanne Berryman of Madison chairs and manages this ministry for Faith Lutheran. With the St. Stephan's portion, she is assisted by Kim Delatour of Berkeley Heights.
The Pastor of Faith is Rev. Jane McCready. Faith is located at 524 South Street. Its web site is famfaith.org and phone number is 908-464-5177.