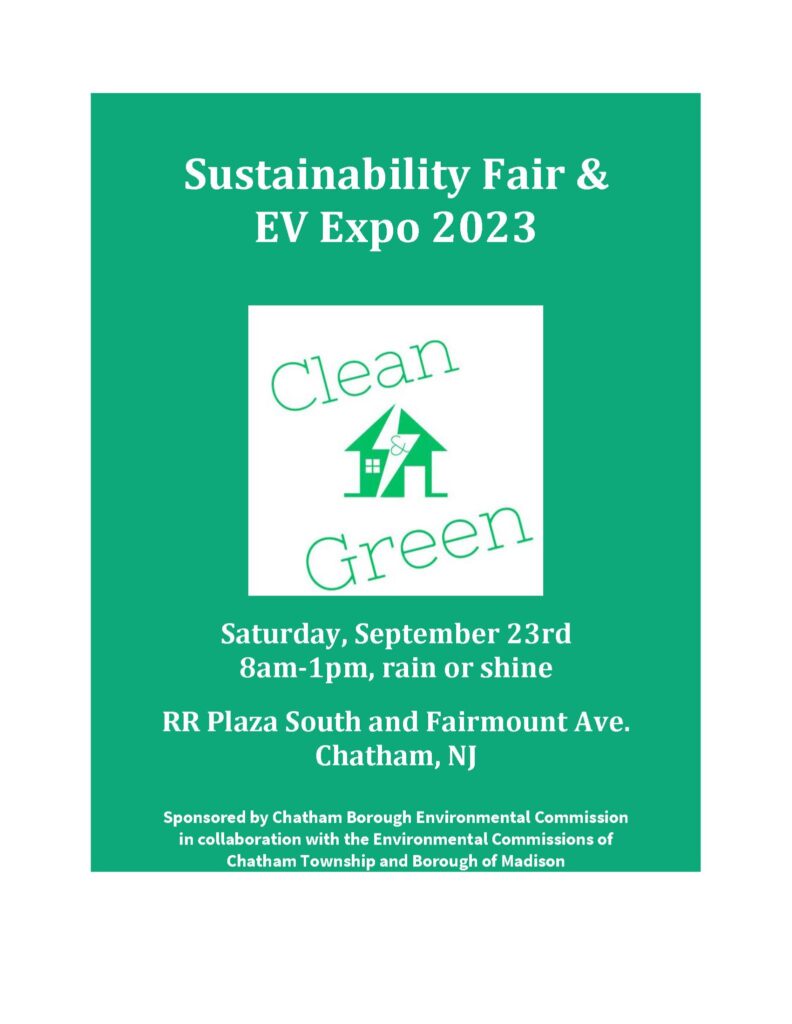 Sustainability Fair – Sept. 23
Chatham Borough Environmental Commission
Join us at the Railway Station parking lot on September 23rd, 2023, for entertainment, education, and information – native plants, green garden and home care, electric vehicles, home solar, recycling, composting, upcycled goods, clean energy programs, live music, and giveaways. Alongside the usual farm stands and food trucks at the Farmer's Market.
Meet the Borough's chosen provider, Ciel Power, for information on the Chatham Home Energy Insight Program.
Check out the new garbage cans before making your selection for 2024.