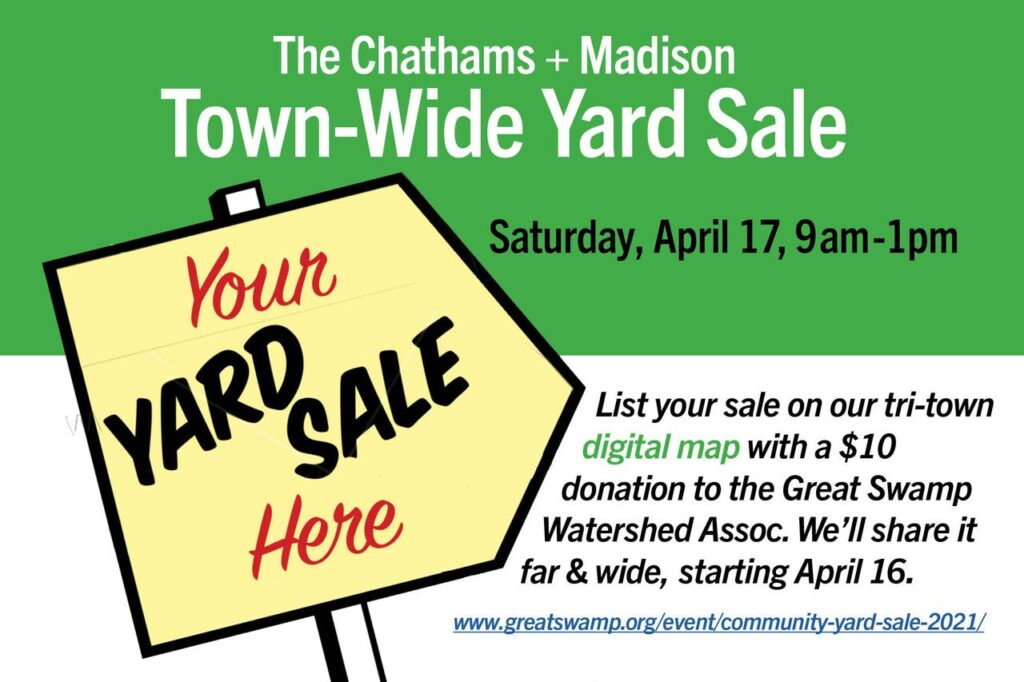 Town-wide Yard Sale April 17
For the fourth year in a row, the Madison Environmental Commission is encouraging residents to go green by hosting individual yard sales on one common date at one common time. This Spring's event, a collaboration with the Chathams, and Madison, will take place on Saturday, April 17 from 9:00 a.m. to 1:00 p.m.
Homeowners can register their sales on a digital map with a $10 tax-deductible donation to the Great Swamp Watershed Association, by visiting greatswamp.org/event/community-yard-sale-2021/. The map that will be published the day before the sale and shared in multi-town media.
For more information, please contact the Madison Environmental Commission at MEC@rosenet.org.