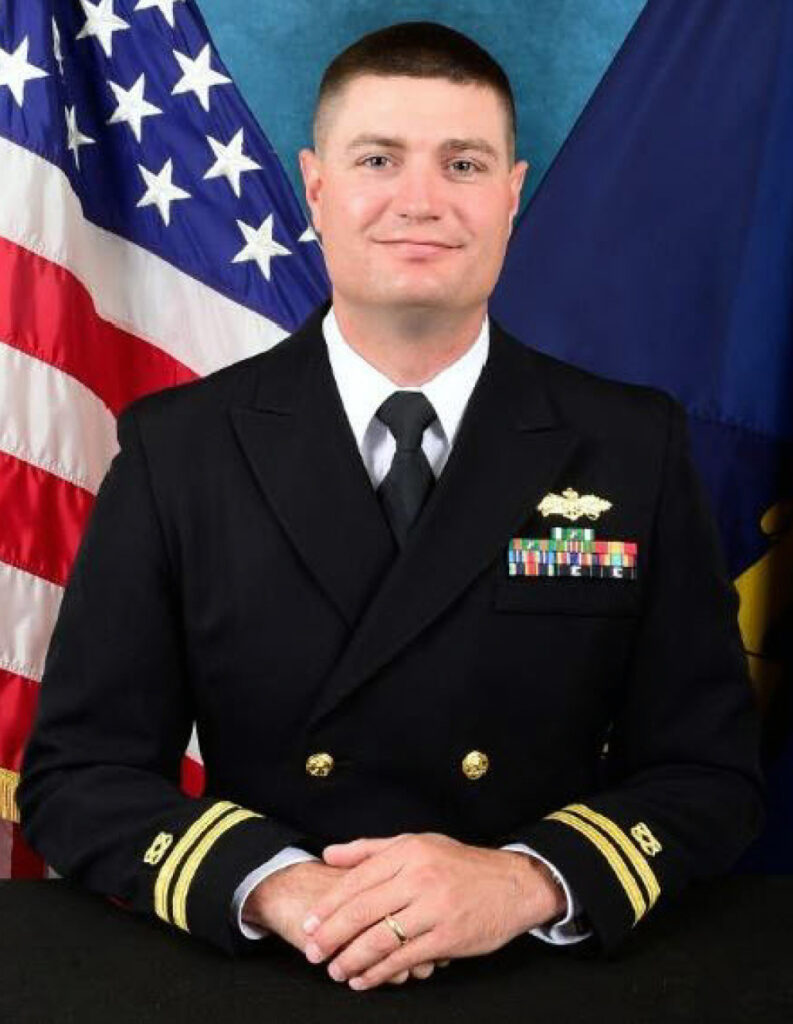 Corey Cattano Named Military Engineer of the Year
Submitted by Jeffrey C. Doepp, NAVFAC Public Affairs

Naval Facilities Engineering Systems Command (NAVFAC) Mid-Atlantic announced its Military Engineer of the Year award selection for 2022.
"It is with great pleasure that I announce Lt. Corey Cattano, P.E., Facilities Engineering and Acquisition Director at Public Works Department, Naval Weapons Station (NWS) Earle, New Jersey, as our Military Engineer of the Year for 2022," said NAVFAC Mid-Atlantic Commanding Officer Capt. Tres Meek. "Congratulations to this dedicated and talented professional for his achievement and prestigious recognition!"

Cattano, a New Providence, New Jersey native who joined the Navy in 2013, arrived at NAVFAC Mid-Atlantic in 2020. He is currently dual-hatted in two division director positions within the Public Works Department at NWS Earle. He provides direct supervision over the Facilities Engineering and Acquisition Division and the Facilities Management Division, which includes a total of 34 civilians and two junior officers. Cattano spearheaded a series of key design meetings to develop a comprehensive rail upgrade project, estimated at $261 million that ranked ninth out of 63 projects across the region. Additionally, he managed the fiscal year 2021 awarding of the $11.5 million Waste Water Treatment Plant contract and the $32 million dredging contract, both of which are two mission critical projects at NWS Earle.

Previously, Cattano served as the Assistant Public Works Officer at Camp Lemonnier, Djibouti, providing direct engineering support to a Joint Special Operations Task Force responsible for counter-terrorism and overseas contingency operations, and also served as the Alfa Company Commander of Naval Mobile Construction Battalion Three, where he led 135 Seabees to provide construction equipment operation, maintenance, and horizontal construction operations during a 12-month homeport cycle in Port Hueneme, California, and a 6-month deployment in Okinawa, Japan. His leadership enabled peak equipment availability and unit readiness in support of engineering and construction operations throughout the Indo-Pacific Command area of operations.