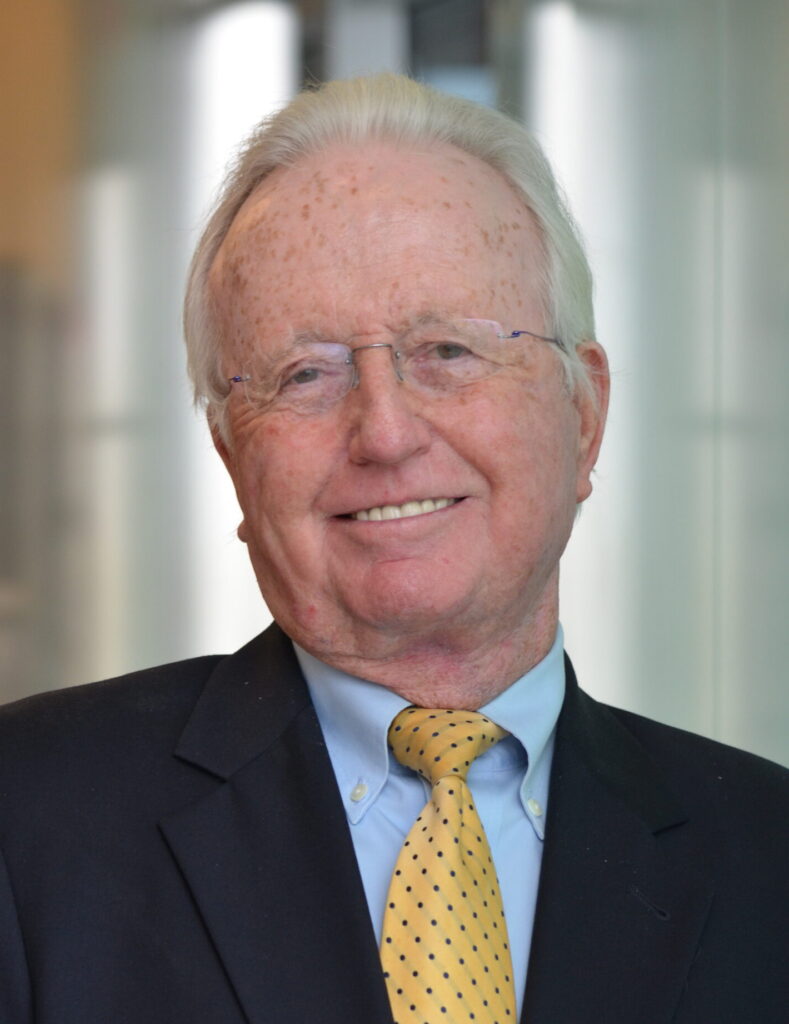 CASA Names Robert Bridgeman June Spotlight Volunteer
Submitted by Fernando Porras
Just a few months before COVID-19 took hold of the world and, of course, halted CASA of Union County's traditional swearing-in ceremonies inside a judge's courtroom followed by a celebratory lunch, Robert – although most simply call him Bob – and his training classmates were the last to stand before the judge, raise their right hand, and take an oath as a child advocate for local foster youth. All training classes since then have done that – and their training – via Zoom.
Shortly after that December 2019 afternoon, Bob was court-ordered to a case involving a 17-year-old male. Now, nearly a year and a half later, Bob's work with the young man is in full swing. But, he shares, "I was initially concerned about our age difference – I am 71 years old. However, this hasn't been an impediment to our relationship." Then he quips, "Well, outside of not understanding any of the video games that he plays!"
Long committed to supporting his community through such charitable endeavors as Save the Children, the Community Food Bank of New Jersey, Camp Rising Sun and the YMCA, Bob also has served 12 years on the Board of Directors of The Center for Great Expectations, an organization that aims to break the intergenerational cycle of trauma and addiction for pregnant, homeless women and their children. "I consider it a privilege to serve on that board, but always felt distant from where the real work was being done," he explains. So, when a friend mentioned CASA's work and wanting to do something outside their own comfort zone, Bob took heed and landed at CASA's door, too.
Since the case goal for the youth is independent living due to age and circumstance, Bob's work includes both advocacy and a level of mentorship that keeps an eye focused on the unavoidable day the young man turns 21 and loses the foster system's support and safety net. Bob's work, then, must not only include advocating for present day needs and rights, but also identifying ways to ensure the young man has all tools necessary to chart his own path when he ages out. "Our CASA children are truly innocent victims, born into circumstances that most of us have never had to face," he explains.
In fact, Bob's volunteerism has brought to light things he hadn't known, such as Adverse Childhood Experiences and the fact that, in addition to psychological damage, "children also suffer physiological damage. Their DNA is altered, and they are more susceptible to diseases and other problems later in life."
Fully aware of fortune in his own childhood and life experiences, Bob wants to be sure he's putting it to good use. "I have been so marvelously fortunate to be born into the family I have, and I hope that my efforts through CASA will help others experience some joy in their lives."
Originally from Canada, Bob and his wife Pat have been married 47 years and have two grown sons and a baby granddaughter. Bob and the boys are huge sports fans; season ticketholders for more than 30 years for the NJ Devils and 20 years for Rutgers' Men's Basketball. The pride he feels for his family is palpable. Bob offers, "Both sons turned into terrific people and I give my wife Pat the major credit for that! I hope I can help a CASA youth achieve similar success."
He and Pat are no strangers to traveling and, lucky for Bob, the love of sport isn't lost on his other half. In fact, the duo shares appreciation for golf and the awe-inspiring view of Switzerland's Lake Geneva. They've traveled to Evian, France for the LPGA Golf Tournament and this fall will attend their fourth Solheim Cup competition between American and European golfers. Still, Bob says, among his most memorable travel experiences thus far is the Zimbabwean safari he and Pat shared. And, it should be noted, their next adventure is already afoot, albeit closer to home: the pair recently purchased a winter escape in Florida.
What's got us scratching our head, though, is why Calgary-born Bob would even want to escape the cold. After all, he played ice hockey as a youth and in 1963 was crowned Western Canadian Junior Men's Figure Skating Champion. The last 40-plus years he's remained on the ice, as both he and Pat have been avid curlers long before the demonstration sport officially turned Olympic in 1998.
With a past – and, who are we kidding, a present – full of exciting adventures, it's natural to wonder, just where does that zest for life and positive attitude come from? Easy, he says: Mom. "She endured rheumatoid arthritis more than 30 years and it confined her to a wheelchair much of her adult life. She suffered from constant pain and some gruesome operations. In spite of this, she never let the disease dictate her outlook on life." That positive attitude made its mark and continues to fuel him today with inspiration and courage, both of which were ample in his role-model mother. Now, if only he'd find the courage to challenge his CASA youth to one of those video games!
There are more youth like Bob's awaiting their own CASA volunteer. The need is real, and so is the opportunity to change a life. Will you become a CASA volunteer for a Union County youth living in foster care through no fault of their own? Learn more by contacting info@casaofunioncounty.org.
Fernando Porras is an active volunteer for a 4-year-old boy. In addition to serving as CASA's marketing intern, the recent graduate from Gettysburg College is also preparing for the law school admissions process.