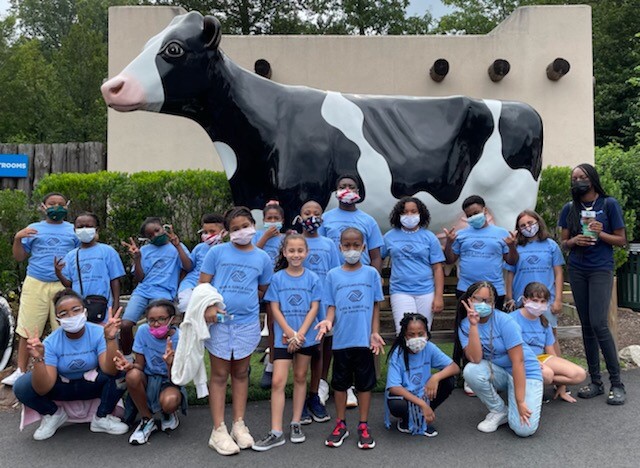 Annual Fund Drive Continues
Boys & Girls Clubs of Union County
Thank you to everyone who has contributed to our 2021 Annual Fund Drive! Because of your continued support, we are closer to reaching our goal. The funds received are immediately reinvested into our members. Funding helps improve the overall quality and number of programs, as well as activities available to our members. With your support, we will reach our goal of $125,000. Your contribution allows many of our members to attend programs in our Clubs. Each day, we serve an average of 800 youth ages 5-18 in Union County.
Currently, members are engaged in summer programs and Teen Leadership Club. Teens have the opportunity to work on career exploration, including visiting colleges/universities and taking part in "Career Day" events with our corporate partners. Teens also participate in community service projects throughout the year, including volunteering at Community Food Bank of NJ and Children's Specialized Hospital.
"We are thrilled to offer Summer Programs in our 3 Club sites in Union, Elizabeth & Plainfield. Staff and members are excited to be back in the Clubs," said Russell Triolo, Chief Executive Officer. "We do not turn away members who are not able to pay. Your support is needed to ensure these youth are able to participate in programs in a safe and nurturing environment."
Core programs include: Teen Leadership Programs, Digital Literacy, Educational Enhancement, Aquatics, Healthy Lifestyle Choices, Community Engagement, Drug and Alcohol Prevention, Youth of the Year and Career Preparation, and Summer Camp. Each program is made up of components designed to prepare members to reach their full potential as adults. We are committed to do Whatever It Takes to build great futures for our members. During the COVID-19 pandemic, we have seen an increased need for our services and programs in the communities we serve. Youth need a safe place to grow and learn, where they can flourish. Please visit our website bgcuc.org and click the Annual Fund Drive banner to make a donation. Follow us on Facebook, Instagram, and Twitter to keep updated on daily activities.
Teen Leadership Club programs are available at our Clubs in Plainfield, Elizabeth, and Union. Teen members participate in character, leadership, career preparation, and community service activities throughout the year.
Boys & Girls Clubs of Union County seek to inspire and enable young people, who need them most, to realize their full potential and have provided opportunity for youth since 1955. They are part of a national network of some 4,000 neighborhood-based facilities, Boys & Girls Clubs of America, which serves more than 4.6 million young people annually, in all 50 states and on U.S. military bases worldwide. Clubs provide guidance-oriented character development programs on a daily basis for children 6-18 years old, conducted by a full-time professional staff. Key Boys & Girls Club programs emphasize leadership development, education and career exploration, financial literacy, health and life skills, the arts, sports, fitness and recreation, and family outreach.