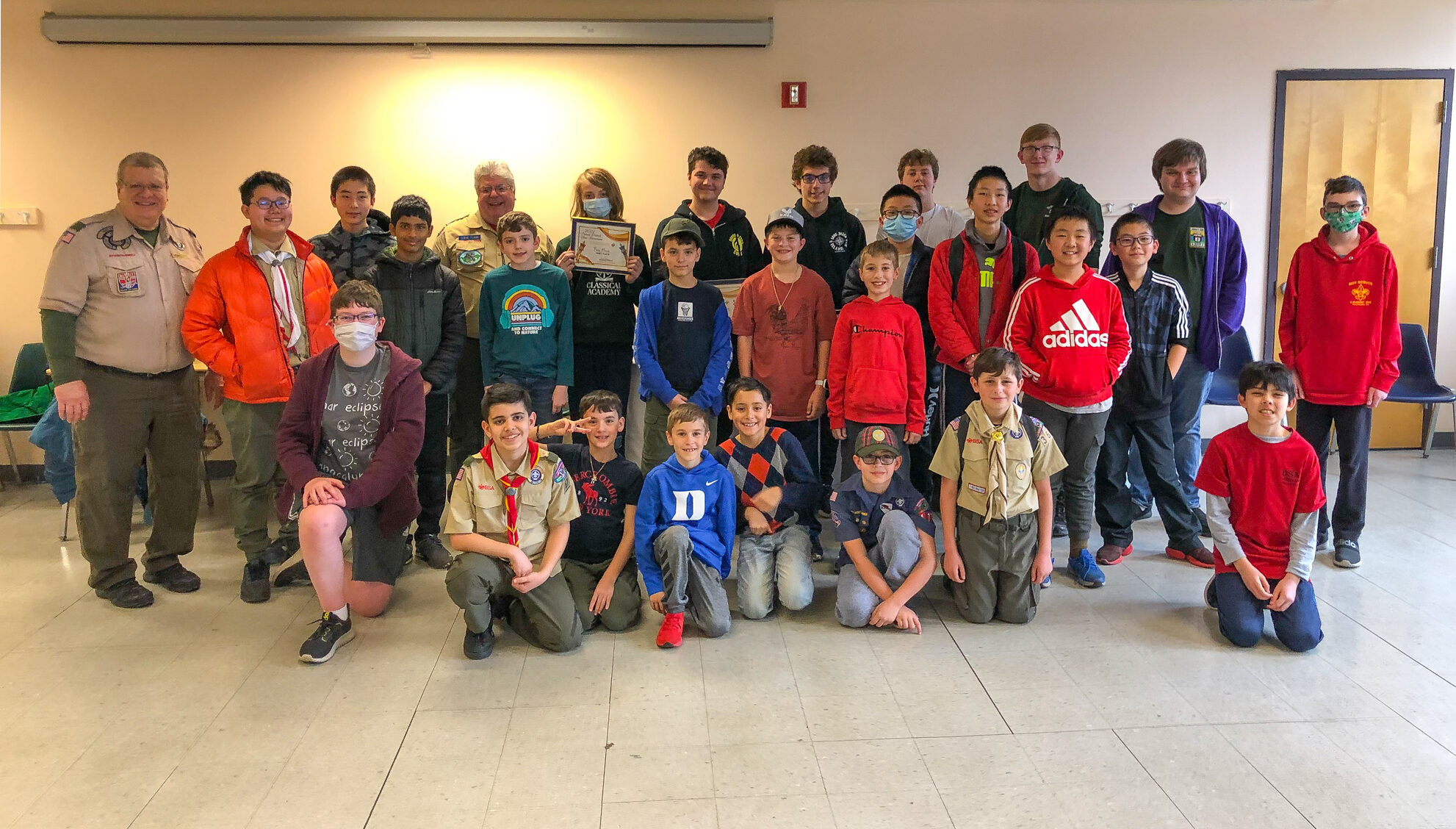 After a two year hiatus due to Covid-19 restrictions the Boy Scouts Annual Chess Tournament in Cranford was back in full swing held on March 26, 2022 at the Cranford Community Center. The event was hosted by the newly configured Pioneer District or the Boy Scouts of America and Sponsored by Renna Media. Tom Andrea, Advisor, Patriots Path Council Chess Club and District Chairman Steve Flood organized the event.
First place winner was Paul Mild of Bound Brook who finished with a perfect score of 4.0, winning all four of his games. Second and third place winners with a score of 3.5, were Paul Rinaldi and Sander Merrick, both from Florham Park.
Thirty contestants participated in the tournament that is organized by Joe Renna of Renna Media, and Tournament Director John Moldovan. This tournament also met the 6a requirement for earning a Chess merit badge.
The Patriot Path Council Chess Club is open to all scouts and potential scouts and is free to join. Currently the club is playing monthly, Saturday morning online chess tournaments, usually the fourth Saturday of the month. There is a signup form to join the club that can be found on their website at 247scouting.com.