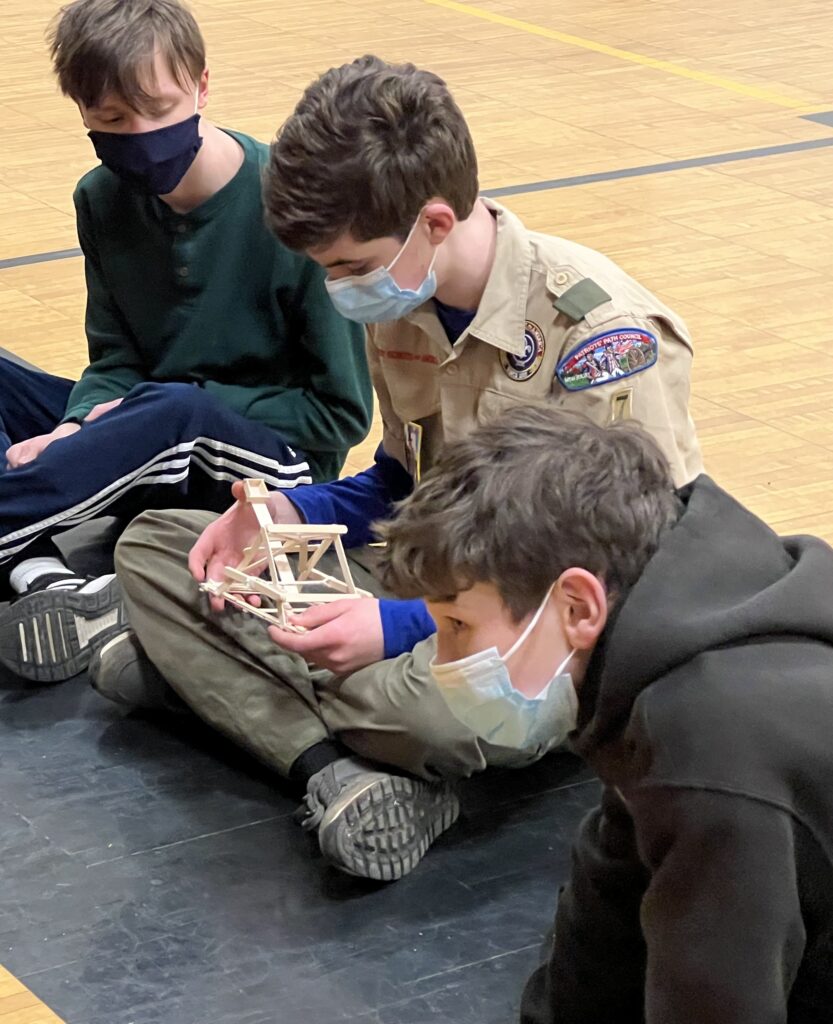 Newcomers Welcome
Boy Scout Troop 7 
For the last 62 years, St. Vincent Martyr Church in Madison has been the chartering organization for Scouts BSA Troop 7 (Boy Scout Troop 7). Troop 7 is an active troop that meets every Monday evening from 7:30 p.m.- 9 p.m. in the St. Vincent Martyr School gym at 26 Green Village Road in Madison.
Troop 7 offers a robust outdoor program that includes monthly opportunities to camp, hike, bike, backpack, or paddle, and scouts also spend a week together at summer camp. Scouts learn important leadership skills and techniques as they plan and lead all troop meetings and activities.
During their March meetings, Troop 7 scouts will learn about siege engines that have been used throughout history (e.g., catapults, trebuchets and ballistas), and they will build and test their own model siege engines.
Troop 7 invites prospective scouts to participate in or observe these meetings during the month of March. Test your engineering and design skills and have some fun! RSVP is not required. Boys 11 – 17 are welcome to join Troop 7 at any time. For more information, please visit TroopWebHost.org/Troop7Madison or contact adult leaders at Info.Troop7Madison@twh.email.
Photos by Boy Scout Troop 7