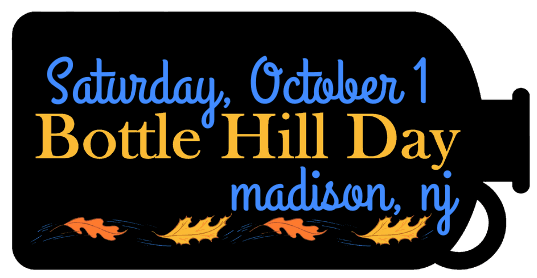 Bottle Hill Day 2022 – October 1
Bottle Hill Day is Madison's Annual Street Festival. It will be held on Saturday, October 1, 2022 from 10 a.m. – 5 p.m. Over the years, the festival has grown, evolving into a family, entertainment and community celebration which draws between 10,000 and 20,000 people to the heart of Madison every fall.

Also, as in year's past, the Madison Chamber of Commerce and Madison P.B.A. #92 will be hosting their popular annual Madison Car Show in conjunction with Bottle Hill Day.

Bottle Hill Day was created over forty years ago to promote the business district. The name originated from Madison's original establishment in 1715 of the village called "Bottle Hill". The event features four stages with live entertainment all day, over 200 vendor booths, amusement rides, great shopping, delicious food and a Beer Garden. This event is free and open to the public. For more information email: ddc@rosenet.org.