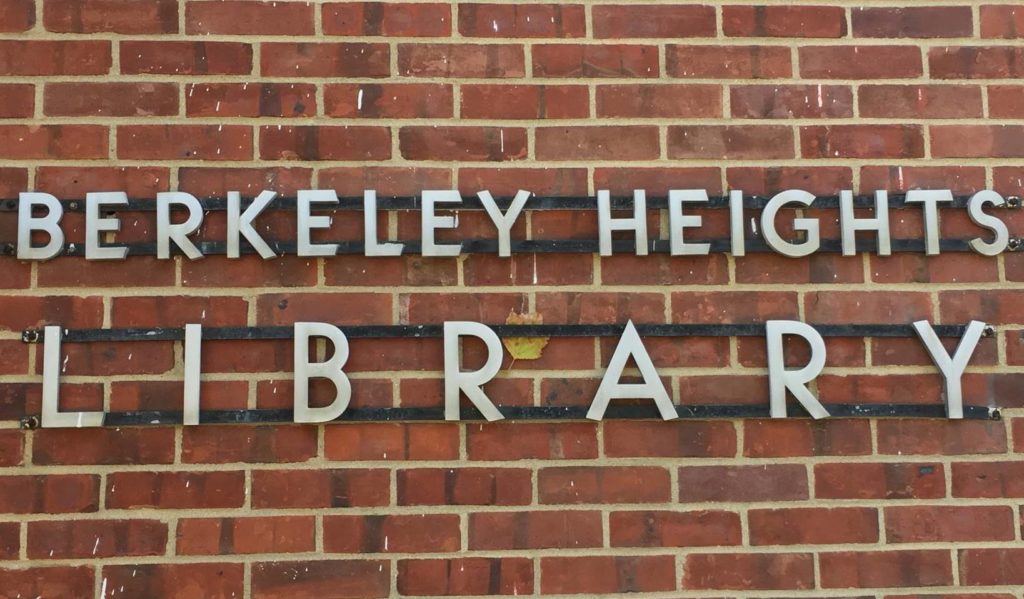 Berkeley Heights Library April 2021 Programs
The library has moved to the new Municipal Complex at 29 Park Avenue. We have resumed offering curbside service by appointment during these hours: M, W, F 9 a.m. – 4 p.m. and T, Th 9 a.m. – 8 p.m. Returns should be made to the book & media dropbox outside the main entrance to the right of the flagpoles.
Please take a look at Brainfuse HelpNow, an online resource provided by the NJ State Library through June 30, 2021 which offers children through adults live tutoring, test prep, a writing lab, and job and career resources. Go to https://bhplnj.org, select Services on the drop-down menu, then Research Databases and scroll down to Brainfuse HelpNow. You need a BH library card number to access Brainfuse.
The Berkeley Heights Public Library is offering the following programs in April:
Children's story times and programs:
Spring Chicken Craft Bag; Call ahead to pick up a craft kit at the library during our curbside pickup hours
Coming Soon-Story Time in the Park; Story time outside in one of BH's parks for toddlers – preK, weather permitting
Questions about children's programs? Call or email childrens@bhplnj.org
Check the library's events calendar at bhplnj.org/events for program changes and additions.
Adult programs:
Currently, the library is offering an online Book Group that meets via Zoom and discusses ebooks/e-audiobooks available from Hoopla. Go to the dropdown menu at bhplnj.org and select Events then BHPL Book Groups for more information.
The selection for February is The Engineer's Wife by Tracey Enerson Wood and the meeting dates are Friday, 4/2/21 at 10:30 a.m. and Tuesday, 4/13/21at 7:15 p.m.
Please email reference@bhplnj.org for questions about the book group or using BHPL's online resources.